What Our Guests Are Saying...
"Great place! Beautiful view, soft sheets, cozy room & great Jacuzzi too!" ~David & Crystal, Charlotte, NC
"We have utilized the Bent Creek Lodge for our management planning retreats. The facility provides a relaxed venue to discuss, plan, and implement our corporate business needs. The ability to have all our meals served on site maximizes our use of time. Not to mention that it is fantastic. Doug and Jodee met every need we requested. I would recommend the facility to any business needing to "get away" from the office for any type of event. Our management team has grown closer and look forward to our next visit to Bent Creek Lodge." Sam Preston, Johnson City, TN

---
Click Here for Last Minute Specials
With our Last Minute Special you can book a room the day before or the day of your stay and get 10% off our Midweek or Weekend rates. The Last Minute Special is good for a one or two night stay!
Extended Stay Discount
Reserve a stay of 4 or more nights and ask for the Extended Stay Discount to get 10% off the room reservation! You can still include the Romantic Special, the in room Massage or the Asheville Food Tour, but the 10% discount is for the room reservation only. (Not available for the month of October)
Weekend One Night Stays - (while not really a special - sometimes it is possible)
While we have a policy for a two night minimum stay on most weekends we often have availability for a "one nighter" due to extended stays ending on a Friday or starting on a Saturday. So if you can only get away for a single night on a weekend first check our online availability since we do open up rooms for one night stays as they become available. But it may also be worth a phone call to see if anything is available that isn't showing yet.
Our Packages
---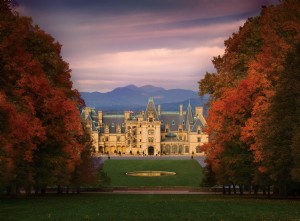 Save on two-day tickets and discover the great indoors of America's largest home - two tickets for $80 plus tax added to your room price.
Escape winter's chill at Biltmore and enjoy a free Audio Guide to Biltmore House with your admission now through March 19. Warm up with the tropical beauty of exotic orchids and palm in the Conservatory, and continue to Antler Hill Village & Winery for Vanderbilt treasures on display and free wine tastings
Romantic Package - $85.00 added to your room price
Impress your someone special with our Romantic Package. She (or he) will find gourmet truffles and a dozen roses in your room upon arrival. We do the work and you'll get the credit!! Our most requested package!
Massage - $80.00 / hour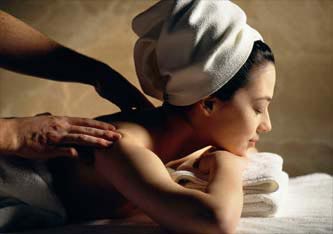 We can testify our massage therapist, Jennifer Goodier, is wonderful!! She specializes in deep tissue massage. We can schedule a massage for you in the privacy of your room. Your whole body will feel better, your mind clearer and your emotions ready for anything! You and your partner can also schedule an appointment to learn massage techniques within a back-to-back massage session. As one person receives a massage, Jennifer explains and shows examples of how to find the tightened muscle, what pressure to use and what other muscles are recruited in the area that need to be massaged. It's a great way to connect with each other.