What Our Guests Are Saying...
"Great place! Beautiful view, soft sheets, cozy room & great Jacuzzi too!" ~David & Crystal, Charlotte, NC
"We have utilized the Bent Creek Lodge for our management planning retreats. The facility provides a relaxed venue to discuss, plan, and implement our corporate business needs. The ability to have all our meals served on site maximizes our use of time. Not to mention that it is fantastic. Doug and Jodee met every need we requested. I would recommend the facility to any business needing to "get away" from the office for any type of event. Our management team has grown closer and look forward to our next visit to Bent Creek Lodge." Sam Preston, Johnson City, TN

---
Click Here for Last Minute Specials
With our Last Minute Special you can book a room the day before or the day of your stay and get 10% off our Midweek or Weekend rates. The Last Minute Special is good for a one or two night stay!
Extended Stay Discount
Reserve a stay of 4 or more nights and ask for the Extended Stay Discount to get 10% off the room reservation! You can still include the Romantic Special, the in room Massage or the Asheville Food Tour, but the 10% discount is for the room reservation only. (Not available for the month of October)
Weekend One Night Stays - (while not really a special - sometimes it is possible)
While we have a policy for a two night minimum stay on most weekends we often have availability for a "one nighter" due to extended stays ending on a Friday or starting on a Saturday. So if you can only get away for a single night on a weekend first check our online availability since we do open up rooms for one night stays as they become available. But it may also be worth a phone call to see if anything is available that isn't showing yet.
Our Packages
---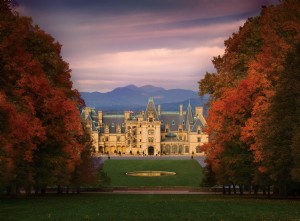 The Biltmore Estate - North Carolina's most visited attraction! Completed in 1895, George Vanderbilt's 250-room chateau is as impressive today as it was more than a century ago. Biltmore House is truly a wonder of architecture and hospitality..
Till October 31st add a visit to the Biltmore Estate to your reservation for only $55 each. Our tickets are good for two consecutive days which allows you to see everything at your leisure, pace your visit or dodge any inclement weather.
Romantic Package - $85.00 added to your room price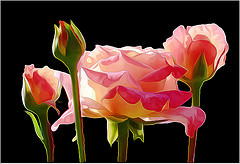 Impress your someone special with our Romantic Package. She (or he) will find gourmet truffles and a dozen roses in your room upon arrival. We do the work and you'll get the credit!! Our most requested package!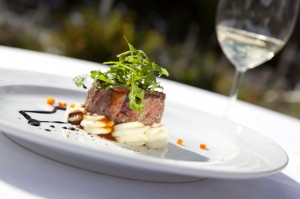 The Asheville Food Tour - "What a great way to get the flavor of Asheville in an afternoon."
Add two Asheville Food Tours to your stay for $88. On these 2-1/2 hr. guided walking tours of the city's culinary treasures you will meet chefs, watch food demos and try some of their signature dishes. You even get discounts to return during the rest of your stay. Tours are subject to availability.