Explore our Bent Creek Asheville Lodge
Doug and Jodee Sellers and their business partner, Kathy Courtney, began construction of Bent Creek Asheville Lodge in 1998. Trees cleared were used for the exterior siding, posts and beams. The interior was furnished with lodge-style furniture and fixtures. Modern conveniences such as high speed WiFi, jetted tubs and high definition TV's were included or added over the years. The lodge opened in November of 1999 with the original innkeepers designing, furnishing and operating the lodge while welcoming guests to Asheville. Doug and Jodee retired on the celebration of their 20th Anniversary as bed and breakfast owners.
Randy Claybrook purchased Bent Creek Lodge in November, 2019 and runs the lodge. Randy brings over 30 years of customer service and sales to the inn to ensure gracious guest hospitality. Our team enjoys presenting the lodge as our home and a place for visitors to relax, rejuvenate and enjoy the best of Asheville's outdoor activities, dining, and shopping. We invite guests to experience the beautiful Lodge property and surrounding mountain towns of Western North Carolina. Come in. Take your shoes off and make yourself feel at home.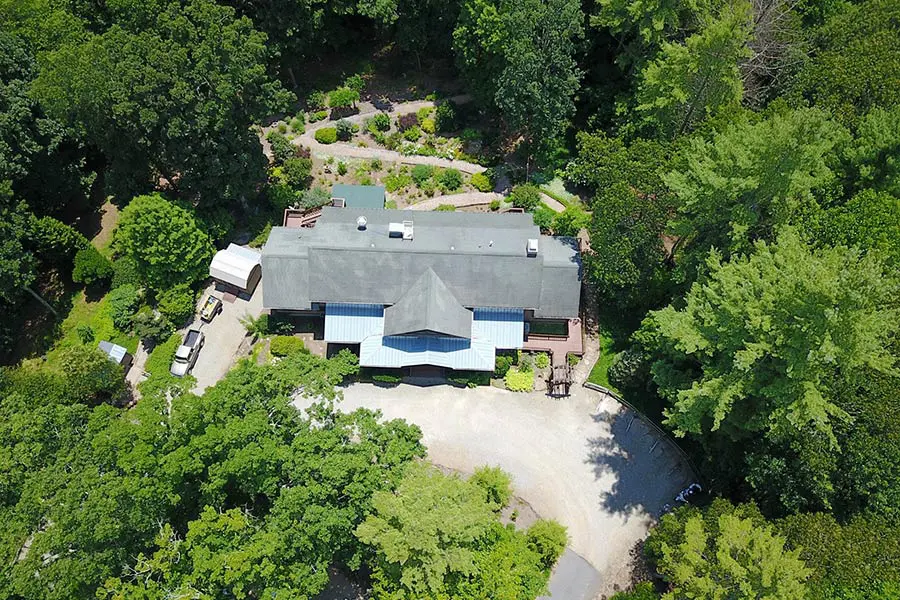 The Lodge Interior
The open design of the main floor creates a welcoming atmosphere where you'll feel right at home. The kitchen, dining spacing, living room, gift shop area and pool table are at the heart of the lodge for your enjoyment. Over fifty new photographs of local trails and waterfalls from local artist Susan Stanton grace the lodge's public spaces and some guest rooms. The selections were curated specifically to showcase popular tourist destinations in the local area. Downstairs features an additional living room to relax in.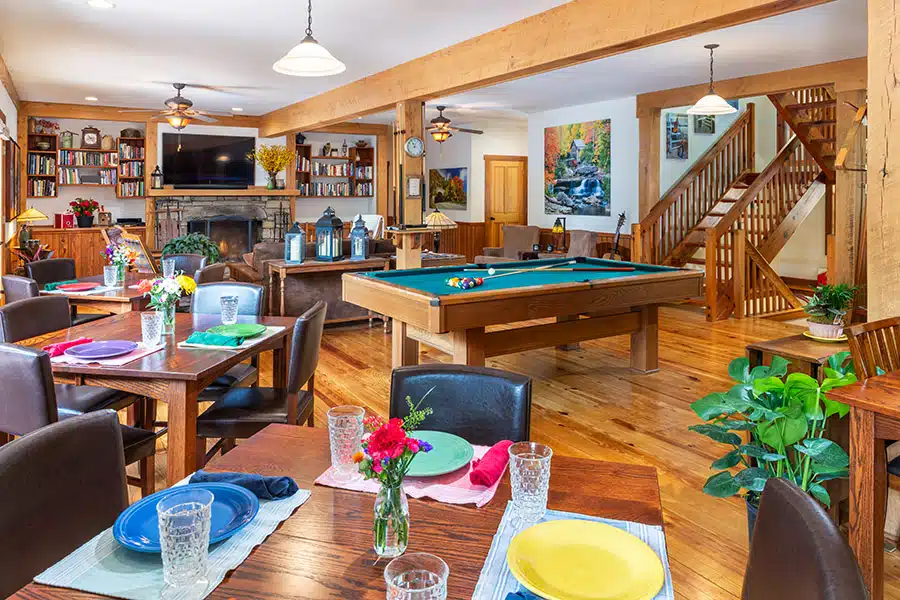 The Exterior and Grounds
Spacious decks and porches provide private entrances to guest rooms, and the extensively landscaped grounds create a stunning backdrop. From the back decks, a winding trail takes you past native perennials, trees, and shrubs down to the creek and the fire circle. From there, trails continue around the 160-acre Riverwind community, up to the Blue Ridge Parkway, the Mountain to Sea Trail, even into the adjacent North Carolina Arboretum, all from our Bent Creek Asheville Lodge.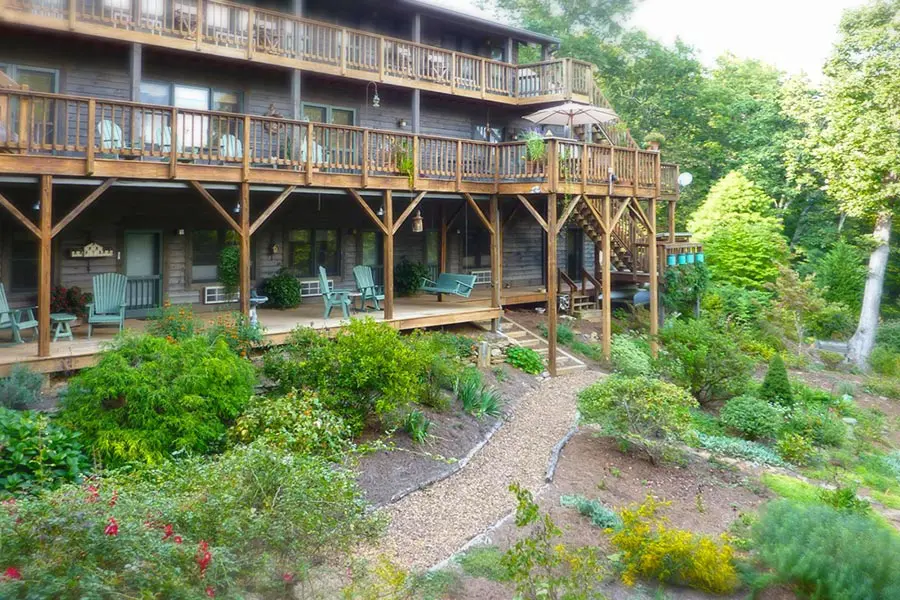 Fabulous Stay I was looking for a place to stay near the Blue Ridge Parkway and close to Asheville and couldn't have found a better place. It was exactly as the website promised. It was close to restaurants but had a country and out of the way feel. The accommodations were first class and Randy's breakfasts were like a high end restaurant. I can't recommend this Lodge enough. The gardens and property were so relaxing and everyone I came into contact with were professional and friendly. I highly recommend this lodge and look forward to my next visit. Thank you Randy for a lovely and memorable stay.
Stay in the know! Sign up to receive the Bent Creek Lodge Newsletter, and follow us on Facebook!