The North Carolina Arboretum is nestled in the Southern Appalachian Mountains south of Asheville, 3 minutes from Bent Creek Lodge. The North Carolina Arboretum offers 434 acres of cultivated gardens and trails and 65 acres of cultivated gardens. Spend the day exploring The Arboretum and return home to Bent Creek Lodge just moments away for a relaxing evening.
Strolling through the Arboretum's gardens is a perfect way to reconnect with nature in a peaceful setting. Visit the information desk at the Baker Exhibit Center upon your arrival to learn more about the beauty that awaits you.
Photos at the Arboretum
Why Visit The North Carolina Arboretum?
65 acres of cultivated gardens, Bonsai Exhibition Garden and the National Native Azalea Collection await!
More than 10 miles of hiking and biking trails trails ranging from easy to moderate and difficult. You could even bike to and from the Inn!
Rotating Art, science and educational exhibits all year.
Bistro with indoor and outdoor dining. The Bistro specialized in local, made-to-order cuisine.
The gift shop features hand made items from local artists. You're sure to find something very special to remember you stay.
You can literally spend an entire day, and it's FREE, though there is a $16 daily parking fee.
The North Carolina Arboretum is open year-round, closed on Christmas Day only. To learn more and plan your stay, visit their Plan a Visit page.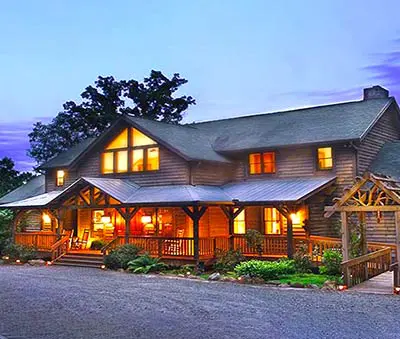 The North Carolina Arboretum
100 Frederick Law Olmsted Way, Asheville, NC 28806
website: www.ncarboretum.org
phone: 828-665-2492
Things to Do in Asheville
Looking for help in planning your trip to Asheville? Here at Bent Creek Lodge, we're happy to help share more about the area with you. Discover our favorite restaurants, top things to do, and off the beaten path area sites and attractions. Our location 3 from The North Carolina Arboretum, and 10 miles from Asheville, make us the perfect destination.