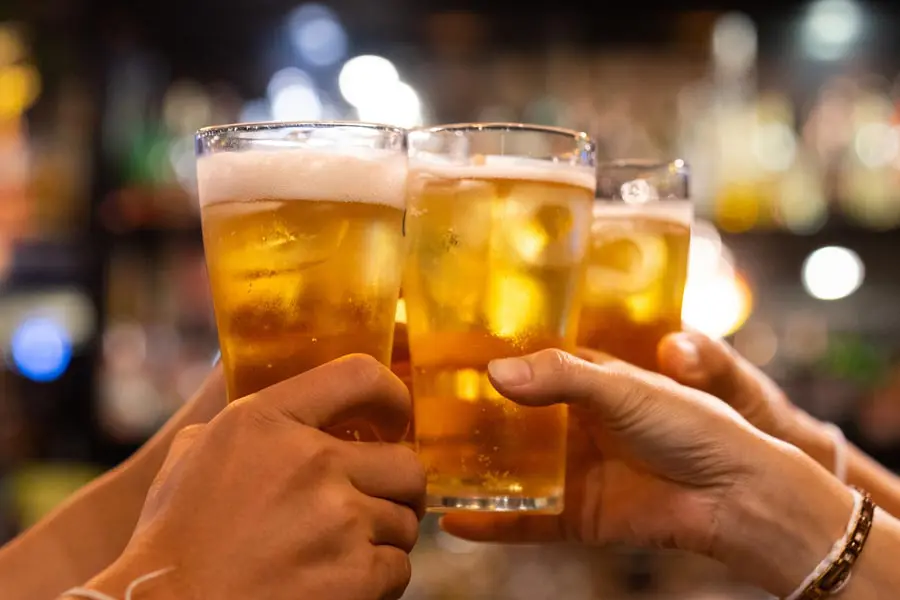 There's nothing quite as delightful or delicious as a freshly poured pint of draft, craft beer. If that's a sentiment that resonates with you, you're going to love exploring Asheville breweries.
Asheville has been named "Beer City, USA" numerous times since 2009 – and it's not just because we're home to nearly 40 craft breweries.
It all started back in 1994, with the opening of Highland Brewing. Since then, the area has exploded with both homegrown breweries and satellite locations for large-scale, craft breweries from outside the region. Folks like New Belgium, Sierra Nevada, and Oskar Blues.
The Asheville beer scene is a friendly and collaborative one but also competitive. With so many talented local, regional, and national craft brewers working to get your attention, you know the choices are going to be spectacular.
IPA's, sours, wheat beers, barrel-aged stouts, browns, porters, lagers, pilsners, and more. Whatever your craft beer fancy, you'll find it in Asheville. Better yet, you'll also have the chance to expand your palate with a variety of new and creative beers. Seasonals, one-offs, and in-house specialties you'll find nowhere else.
But where to begin? Brewery-friendly Asheville has attracted so many craft brewers that choosing where to start can be dizzying. The easy answer is that you can't go wrong, no matter which Asheville breweries you visit – but of course there are favorites.
Luckily, with so many breweries in such a modestly sized town, you don't have to go far to find one and our Asheville inn, Bent Creek Lodge, is conveniently close by. The short list below is just that: something to get you started on your discovery of the great Asheville brewery scene.
Popular Asheville Breweries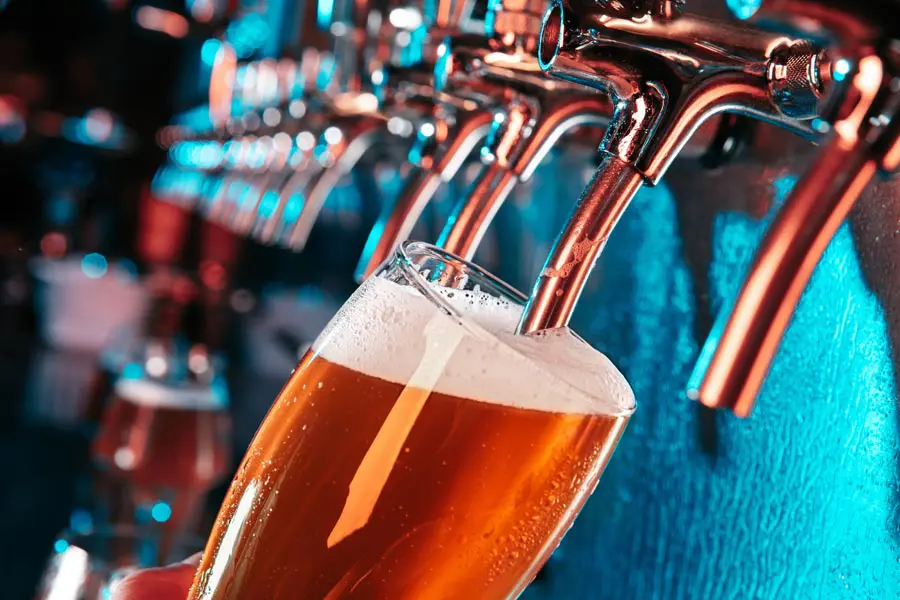 Burial Beer Co. – Downtown: 40 Collier Ave. – Forestry Camp: 10 Shady Oak Dr.
Burial was downtown Asheville's first nano-brewery and remains one of the most respected breweries in town. The focus is on Belgian ales and German lagers but excels at nearly every beer style. Besides the two Asheville locations, Burial also operates a taproom in Raleigh.
Hi-Wire Brewing – Downtown: 197 Hilliard Ave – Big Top: 2A Huntsman Pl.
Hi-Wire is a circus-themed brewery offering a stable of interesting yet also approachable beers, with a special focus on sours and wild ales. Visit their Big Top at Biltmore Village or the original, South Slope location for limited sour and wild ales.
Green Man Brewery – 23 & 27 Buxton Ave.
Green Man is one of Asheville's oldest breweries with two locations – and soon a third. The 3-story "Greenmansion," at 27 Buxton Ave, offers multiple tasting rooms. Dirty Jack's, Green Man's original taproom, is at 23 Buxton Ave. A third location is planned for 10 Market Street. Whichever you visit, you won't be disappointed!
Highland Brewing Company – 12 Old Charlotte Highway, Suite 200
Highland Brewing is the godfather of the Asheville brewing scene, the pioneers who kicked it all off starting in 1994. Best of all, they're still around and crafting a variety excellent beers. Visit their big tasting room and enjoy a guided tour of the brewery.
Asheville Brewing Company – North: 675 Merrimon Avenue – Downtown: 77 Coxe Avenue – South: 1850 Hendersonville Road Suite A
Asheville Brewing Company has been producing their popular craft beers since 1998. The long-successful brewery offers pizza slices and pub fare along with their brews in three separate locations around Asheville. The North location also offers $3 movies and a game room!
… And That's Not All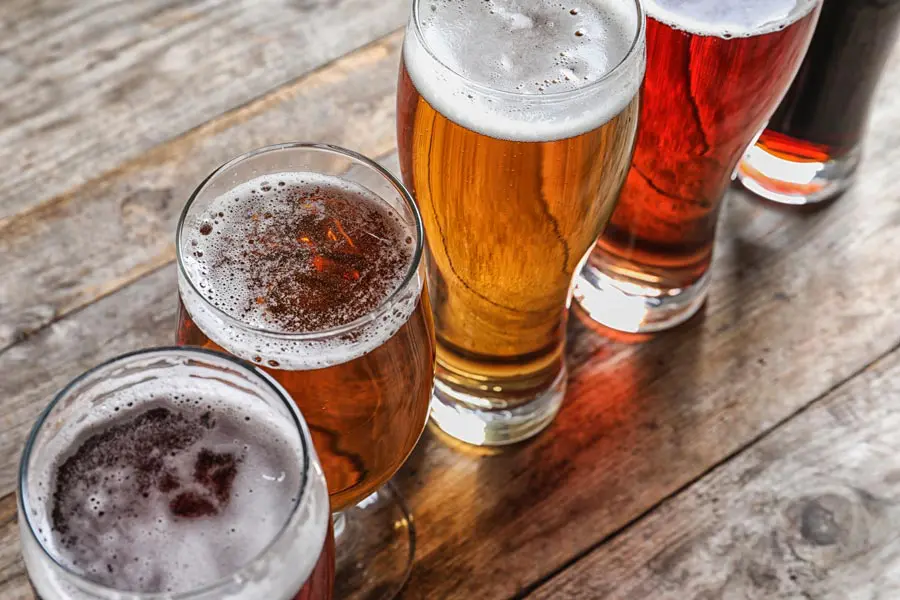 As I said before, the above is just the beginning, a scratch on the surface of the amazing Asheville craft beer scene. It would be so easy to continue, listing Catawba Brewing, Bhramari Brewing, DSSOLVR, Wedge Brewing, and so many others. Instead, we encourage you to get out and discover for yourself.
Luckily there are also numerous local companies offering a variety of Asheville Beer Tours.
Bent Creek Lodge is here to help. Just let us know what interests you and we'll do what we can to get you pointed in the right direction. Let us help you discover Asheville!