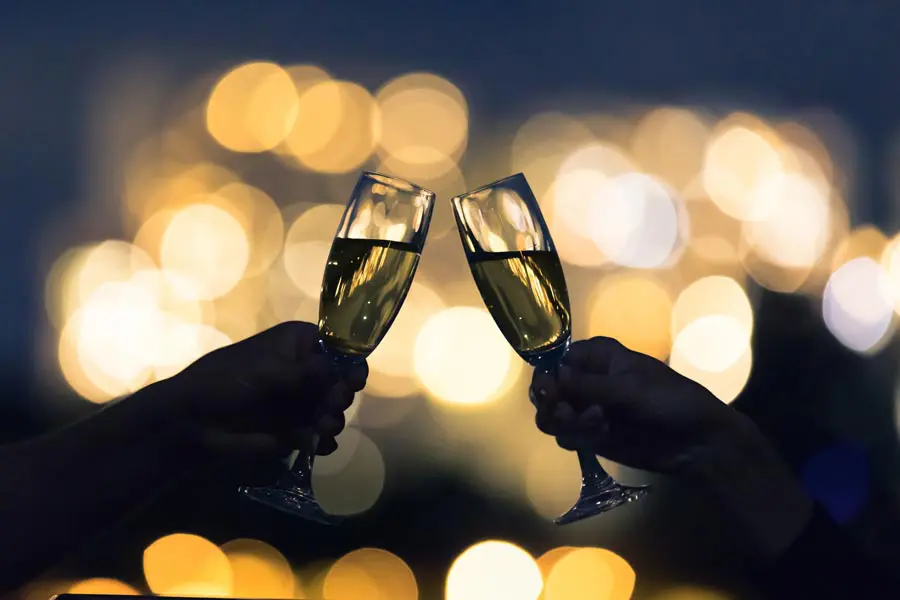 2020 is coming to a close and who isn't ready for that? Give yourself the gift of a much needed getaway and celebrate the 2020 New Year's Eve in Asheville at Bent Creek Lodge.
Ready or not, the end of the year is nearly here. I'm betting you're ready. 2020 has been a challenge for us all, so seeing the tail end of it seems cause for some celebration. Take your end of the year festivities to the next level with an Asheville getaway.
Bent Creek Lodge would love to host your New Year's Eve getaway. Our Asheville Bed and Breakfast is just minutes from downtown Asheville, the Biltmore Estate, Blue Ridge Parkway and all they have to offer. Thinking of an extended holiday stay? Great idea! Bent Creek Lodge can help with our Extended Stay lodging special.
New Year's Eve in Asheville is always a special time, even in 2020. While many of the area's traditional holiday events have been scaled back or even cancelled, others have adapted or continue, unchanged.
Large, crowded events and celebrations are off, of course, but don't despair. Local restaurants and bars are still offering holiday specials and there are numerous safe, socially distanced events and attractions to attend. Just take a look!
2020 New Year's Eve in Asheville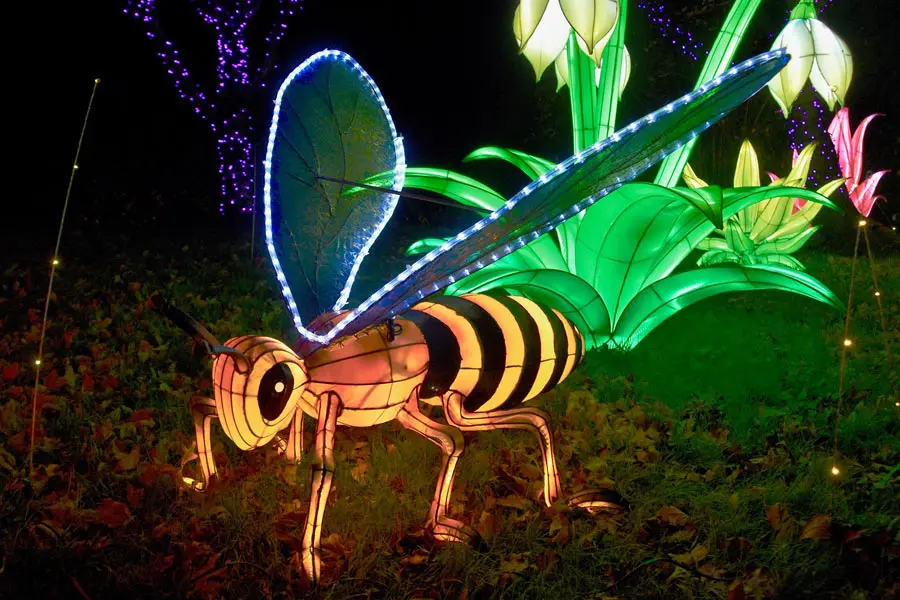 Winter Lights at the North Carolina Arboretum
November 20 through January 10, 2021
Drive through the North Carolina Arboretum's mile-long, enchanted forest, Winter Lights show. This year's display includes winter wildlife, colorful butterflies, insect lanterns, and a giant daisy "garden" sure to delight. Tickets must be purchased in advance and many nights will sell-out: www.ncarboretum.org
Shadrack's Christmas Wonderland at Tryon International Equestrian Center
November 20 through January 3, 2021
Shadrack's Christmas Wonderland is two-miles of animated lights synchronized to holiday music. Select nights feature a live nativity and performances. Tickets are available online: tryon.coth.com.
New Year's Eve at the Biltmore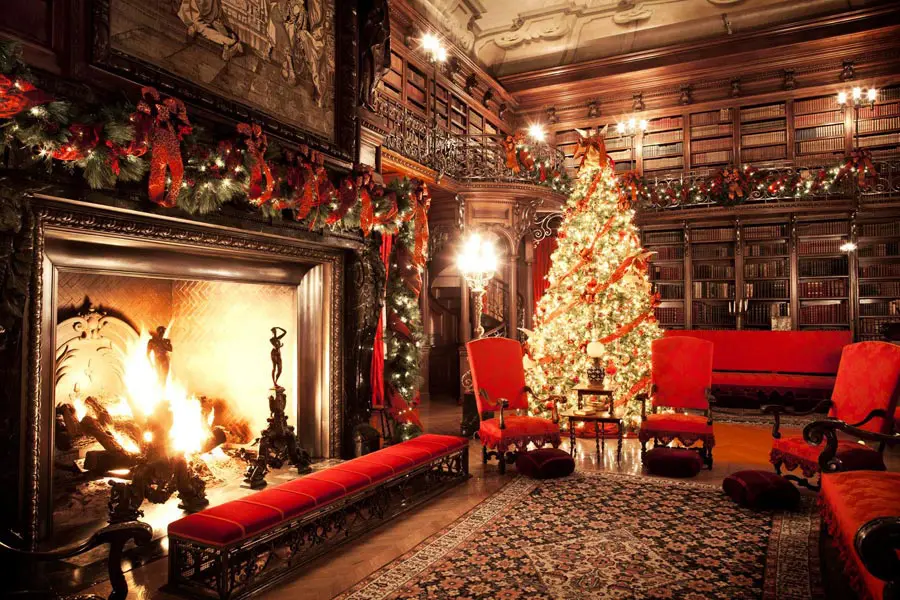 Though the Biltmore is not holding its traditional, New Year's Eve Gala this year, that doesn't mean you can't visit. In fact, "America's Largest Home" offers two ways to enjoy the estate under glittering holiday décor:
Christmas at Biltmore Daytime Celebration
November 6 through January 10, 2021
Enjoy a daytime visit to the Biltmore and feast your senses on all the holiday magic. More than 100 decorated trees, 10,000 ornaments, 100,000 twinkling holiday lights, and an array of festive Christmas displays, from Biltmore House to Antler Hill Village!
Candlelight Christmas Evenings at the Biltmore
November 6 through January 9, 2021
If you thought the Biltmore looks amazing decked out for the holidays during the day, wait until you see it at night! Thousands of twinkling lights, candles, ornaments, and luminaria will guide you throughout the estate and Antler Hill Village. Pure holiday magic!
Learn more about both these offerings at www.biltmore.com
And That's Just For Starters
And that's just a few of the bigger events taking place during New Year's Eve in Asheville. Local restaurants, bars, and other establishments are also offering a variety of distractions for the big night. You can also just enjoy a quiet, intimate evening of just you two in your Bent Creek Lodge guest room.
Not able to get away for the holidays but looking to the future? How about a Bent Creek Lodge gift certificate? Purchase any gift certificate for 2021 or later and receive a 13% bonus add-on. It's great way to take care of sales tax and hotel tax – and our way of saying thanks to you.
Happy Holidays!