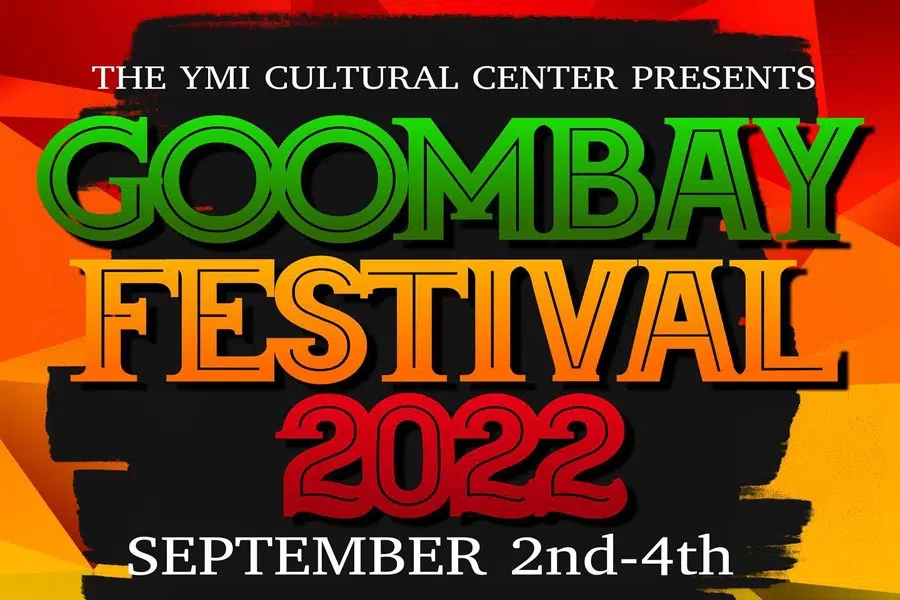 Get set for Asheville Goombay Festival 2022! The 41st annual celebration of Black and Caribbean culture includes great food, music, dancers, vendors, and so much more! Scheduled for September 2nd to the 4th, 2022 in Asheville's downtown historic district.
Come enjoy the bright and joyful sights, sounds, and tastes of the African-Caribbean at Asheville's Goombay! Goombay is a free, weekend festival celebrated in downtown Asheville every year since 1981. It also has a very rich history around the world.
The word "Goombay" is a cultural expression of a people, enduring slavery days in Bermuda. The music and rhythm of Goombay has roots in Africa and the West Indies, where the original dancers moved to a drum called "Gombey," which also means rhythm. Traditional Goombay dancers wear colorful costumes with high, feathered headdresses and often scary masks.
Here in Asheville, the tradition continues with a free, annual event featuring the sights, sounds, and tastes of the African-Caribbean culture. What's more, Goombay 2022 promises to be the biggest Caribbean-African festival Asheville has ever seen – and all less than a half hour from our Asheville bed and breakfast, Bent Creek Lodge!
Asheville Goombay Festival 2022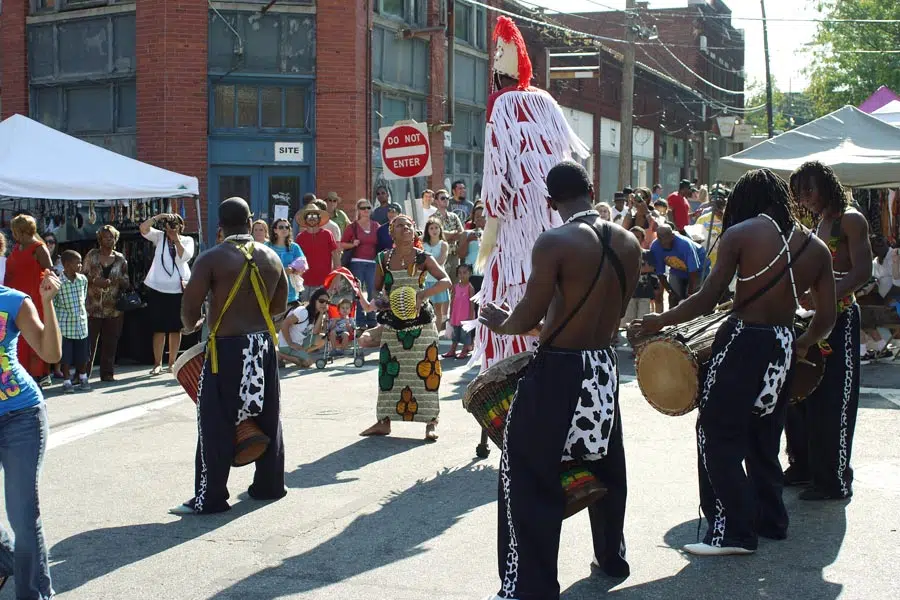 Asheville's annual Goombay weekend is already a large event. In 2022, they're upping the ante with more celebrations and more events!
Like what, you ask?
Details are still being finalized but you can look forward to lots of music, dancing, food, drink, and vendors. This year's festival expects an eclectic lineup of national, regional, and local music acts and dance troupes. Thrill to the beat of West African drums and be treated to hours of live gospel, reggae, funk, and soul.
The festival is also a great place for food, with tantalizing Jamaican favorites like jerk chicken, ox trail, and curry goat. The event also includes food trucks and festival food vendors.
Speaking of vendors, just wait 'til you see the diverse and colorful offerings available from the craft vendors in the Ethnic Market. Fantastic!
Goombay 2022 is scheduled for September 2-4, 2022. Hours are Friday, 6pm to 10pm; Saturday, 10am to 10pm; Sunday, 12pm to 5pm. This year's festivities will be at The Block, at 39 South Market Street.
The Block is a historic business district where Black businesses flourished until the 1950's, when urban renewal forced them out. Today, thanks to local efforts, the Block has once again become a vital part of Asheville's historic downtown, with both Black and White owned businesses not just co-existing together but thriving.
So go ahead. Come out to Asheville and have a great time dancing, eating, laughing, and shopping at Goombay 2022, knowing your room at Bent Creek Lodge is just minutes away. In fact, the convenient location our Asheville inn puts the very best of the area within easy reach. Book your stay today!
Learn more about this Asheville's Goombay 2022 at www.ymiculturalcenter.org. You can also find Goombay on Facebook.