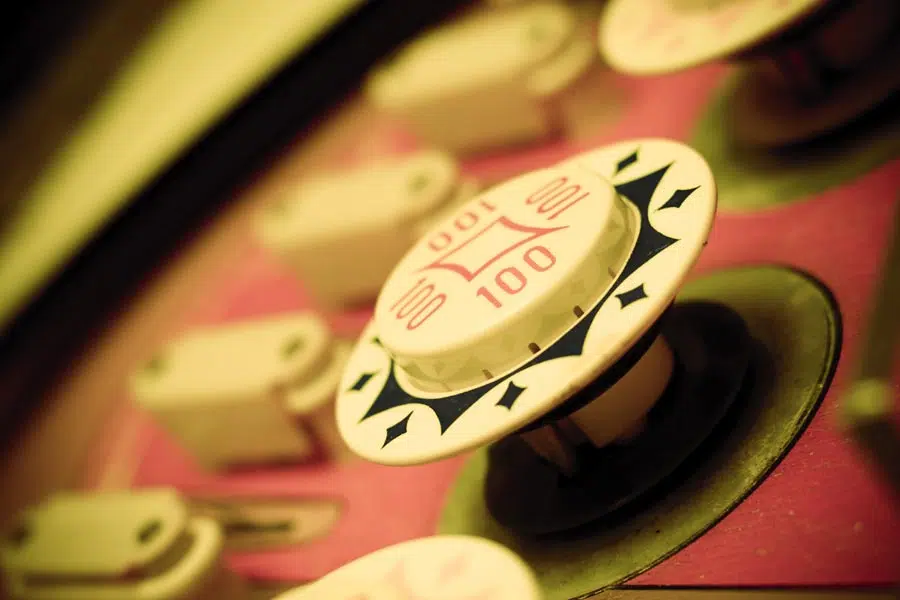 Fans of vintage pinball and arcade games, or just pop culture from the 1950's-80's, will love visiting the Asheville Pinball Museum. The museum offers a rotating selection of more than 75 working, vintage pinball and arcade games you can play, along with lots of pop memorabilia. Far out!
Remember gaming arcades? Darkened spaces lit by flashing, multicolored lights and ringing with the sounds of bells, beeps, and the clacking of buttons? You can revisit that past during your visit to Asheville, NC at the Asheville Pinball Museum!
In fact, the only thing missing from this arcade are the coin machines that gobbled up your bills to dispense handfuls of quarters. That's because, for a small entry fee, you can play as many games as you'd like!
Asheville Pinball Museum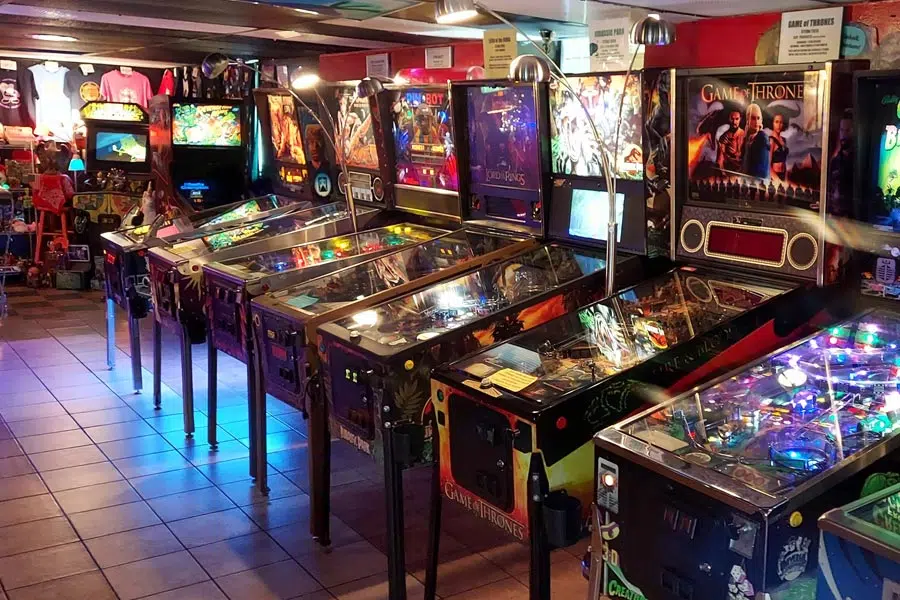 The Asheville Pinball Museum is not your typical museum.
Most museums ask you to look, not touch, the items on display. Not so at this museum. Here, the few items out for display only are vastly outnumbered by those you are encouraged to touch.
Up front, you'll find 35+ pinball machines from the 1930's to modern day machines. The majority hail from the 1950's to the 1980's and are both functional and playable. In back, the video game arcade offers 30+ multiple classic video games. Titles like Donkey Kong, PacMan, Q*bert, Galaga, and more.
Games aren't all you'll find at the museum. Walls and shelves display vintage pinball, arcade, and pop-culture memorabilia guaranteed to bring a host of memories to those of a certain age. Some of the machines are even for sale, so you might be able to take your favorite vintage game home with you!
Museum visitors pay a one time fee for unlimited, all day, token free, game play. The museum even has snacks, soda, and beer for sale, so you won't starve to death while you play like mom always feared.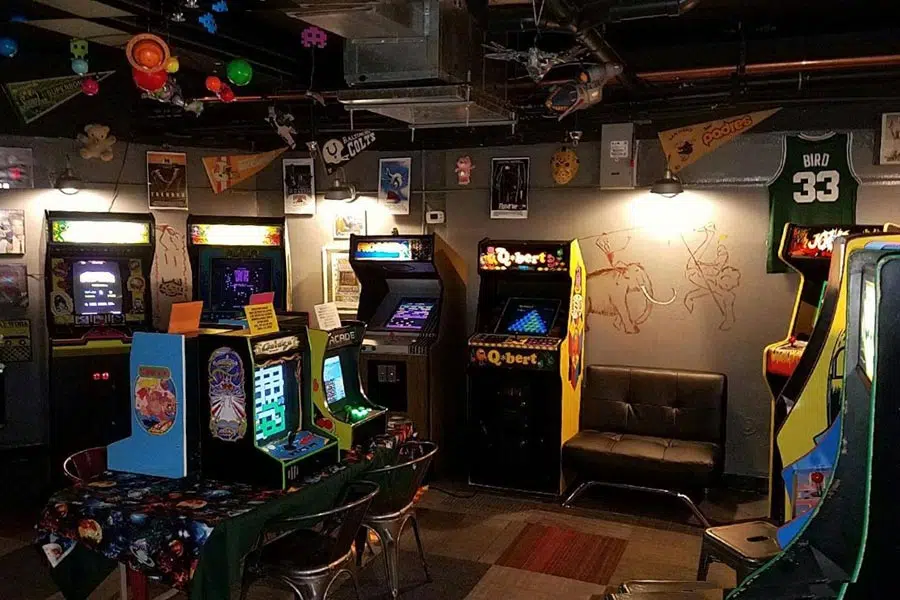 You say you don't want to play, just want to look around at the cool vintage games? That's fine. In fact, in that case, admission is free!
The Asheville Pinball Museum is located in downtown Asheville at 1 Battle Square Ste 1b, just 15 minutes from Bent Creek Lodge. Be aware that the museum is very popular and has to limit the number of players on the floor at any given time. Thus, it is best to avoid holiday, weekend, and "rainy day" visits or risk being put on an entry wait list.
Visit the museum's website for more information. You can also find the museum on Facebook.