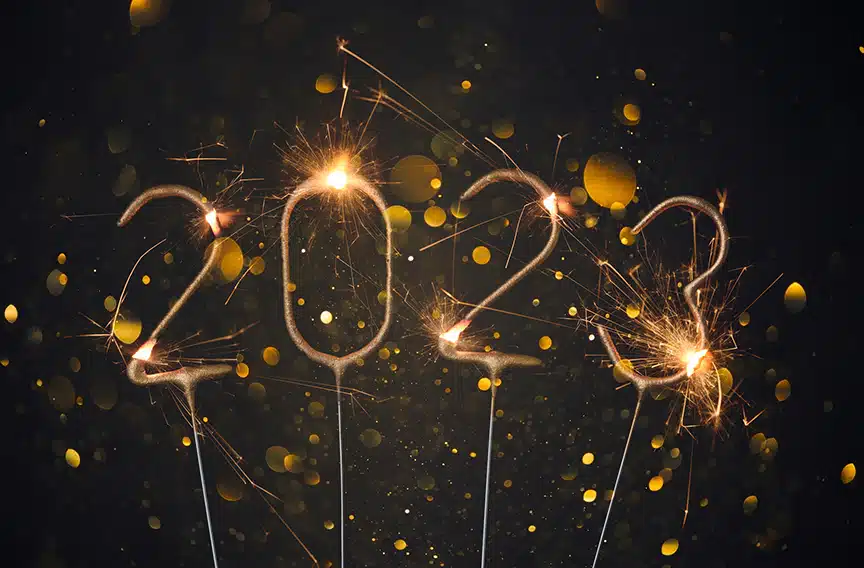 2023 is almost here – but 2022 isn't quite done yet! Make the most of what's left with an Asheville New Year's Eve getaway at Bent Creek Lodge.
There's no place in the world quite like Asheville, NC. Our city, nestled in the Blue Ridge Mountains, is rich in history and regional pride but also eclectic art, with hundreds of studios and galleries. We're also home to lively music and brewing scenes, numerous annual festivals, excellent dining, and a fantastic collection of attractions, both man-made and natural.
All of these details come together to make Asheville an absolutely fabulous, year-round vacation destination. A fact that is doubly true once you factor in the splendor of the holidays. Asheville loves a party and what party is bigger than New Year's Eve?
Bent Creek Lodge is uniquely suited to host the best Asheville getaways. Our elegantly-rustic Asheville Bed and Breakfast offers spectacular mountain views  and acres of hiking trails just yards from the Blue Ridge Parkway. Yet we're also just minutes from downtown Asheville's many attractions: Biltmore, The North Carolina Arboretum, the Folk Art Center, and so much more.
Enjoy a quiet and friendly New Year's Eve at the Lodge or head into town for dinner, drinks, entertainment, and more. Below is just a short list of some of the more popular options. How would you like to spend your Asheville New Year's Eve? Let us know!
Asheville New Year's Eve 2022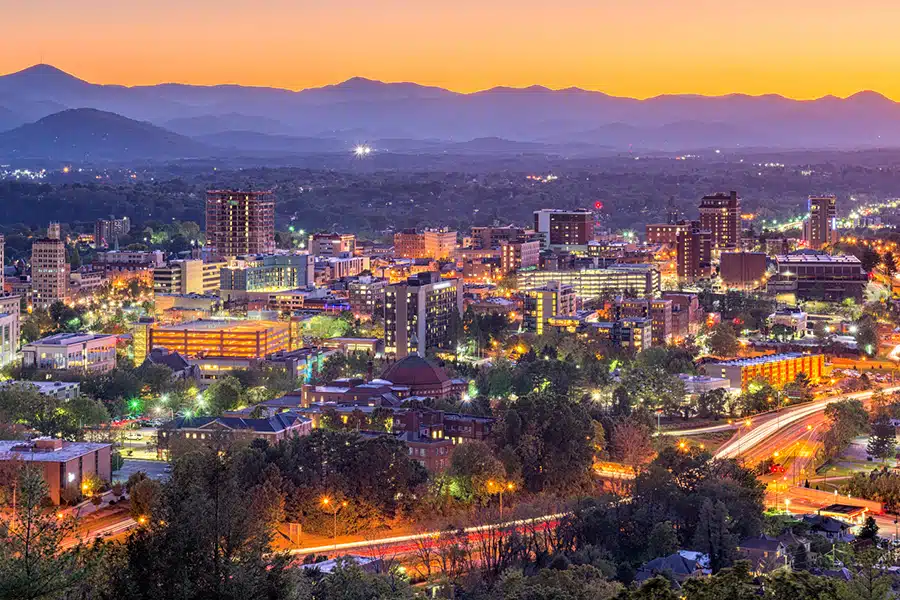 New Year's Eve with 007 and the Asheville Symphony – 8pm at the Thomas Wolfe Auditorium
Ring in 2023 with a night of classic Bond movie favorites like the "James Bond Theme," "Diamonds are Forever," and more  as performed by the Asheville Symphony.
Dolly Parton Inspired Country Western Dance Party at The Grey Eagle – 9:30pm
A country disco NYE celebration with the favorite tunes of Dolly Parton, Whitney Houston, Cher, Kacey Musgraves and more.
Leftover Salmon at Salvage Station – 8pm
Welcome 2023 with a night of Leftover Salmon's signature bluegrass, rock, country, and Cajun/Zydeco LIVE at Salvage Station. Root Down will be serving their delicious twist on Southern Soul food.
NYE Roaring Twenties – Grove Arcade – 8pm
Step back in time to the 1920s with a ticket to the Grove Arcade's New Year's Eve bash. This speakeasy soiree includes live entertainment, a full bar, and more.
Papadosio at the Orange Peel – 7pm
Enjoy a musical New Year's Eve at the Orange Peel with a two-night festival featuring Mark Farina and Soohan.
Bent Creek Lodge Gift Certificates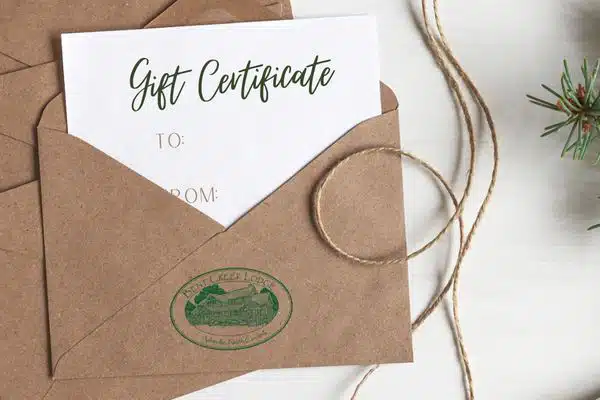 Make someone's dreams come true with the gift of an Asheville getaway at Bent Creek Lodge!
Bent Creek Lodge gift certificates are the perfect gift for a number of reasons but mostly because of how convenient they are.
Our gift certificates are completely customizable, with no set amount, allowing you to make them for any amount you'd like. Better yet, they can be used for almost anything at the inn. Lodging, weddings, add-ons, and more. Further, our gift certificates can be physical or digital. Send them to yourself to hand over in person or email them directly to your recipient.
Purchasing a Bent Creek Lodge gift certificate couldn't be easier, either. Just fill out the form, make your payment, and voila: instant Asheville gift getaway! Purchase your gift certificate during November and December 2022, and we'll upgrade it by 13%, essentially covering all the sales and hotel tax on your gift!
It's just our way of saying thanks and Happy Holidays!