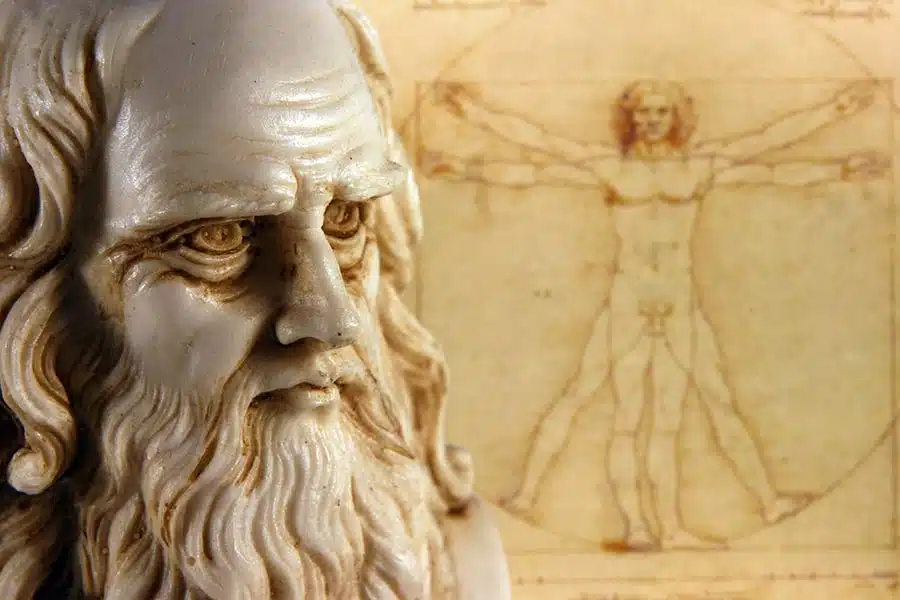 Discover the fascinating life, mind, and innovative work of Italian artist and polymath Leonardo da Vinci when you visit the Leonardo da Vinci – 500 Years of Genius installation at Biltmore. This amazing and immersive exhibition is open now through February 20th at the Deerpark exhibition space.
Leonardo da Vinci (1452 – 1519) is well known for classic artworks like the Mona Lisa, The Last Supper, Salvator Mundi, and others, yet painting wasn't his only passion. In fact, Leonardo was an extraordinary genius who applied his talents to numerous disciplines, including painting, sculpting, music, architecture, invention, science, engineering, anatomy, philosophy, and more.
Leonardo da Vinci – 500 Years of Genius explores the many facets of this 13th century, Italian polymath through text, video, and reproductions of many of his works. And all just a short, scenic drive from Bent Creek Lodge!
We're located right off the Blue Ridge Parkway, just 15 minutes from Biltmore Estate. In fact, the quiet, rural location of our elegantly-rustic, mountain view Asheville bed and breakfast is just minutes from downtown Asheville and the best of the area's many attractions. The North Carolina Arboretum, the Folk Art Center, Western North Carolina Nature Center, and so much more!
Leonardo da Vinci – 500 Years of Genius at Biltmore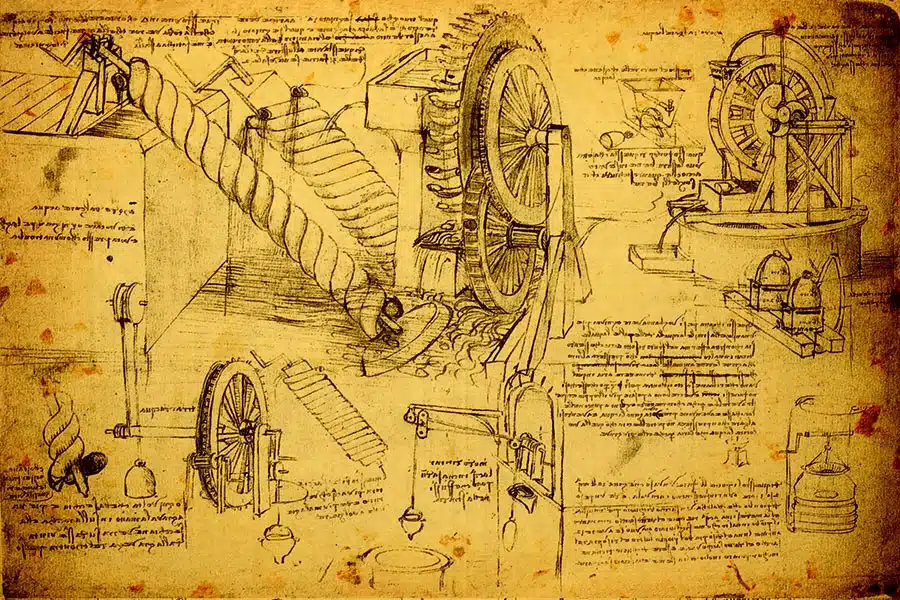 Visitors to Leonardo da Vinci – 500 Years of Genius will gain unique insight into all aspects of da Vinci's life and times. You'll see many examples of his work, learn about his his key achievements, and see how many of his thoughts, and inventions are still relevant, 500 years later.
The exhibition includes large-scale replicas of 20 of da Vinci's machine inventions and detailed reproductions of some of his most famous and recognizable paintings and drawings. The Last Supper, Vitruvian Man, Mona Lisa, and more. Reproductions of the master's manuscripts are also included, providing an even deeper look into a truly unique mind.
Leonardo da Vinci – 500 Years of Genius is open now through February 20, 2023 at Amherst at Deerpark, Biltmore's exhibition space. Attendees can expect to spend around 45 minutes enjoying the exhibition and are encouraged to dress comfortably. Learn more and buy tickets at the Biltmore website.
Don't be sad if you can't make it to Asheville before the exhibition has passed, though. You'll have the chance to see more of da Vinci's work, along with other masters of the Italian Renaissance, in the upcoming Italian Renaissance Alive exhibition. – 500 Years of Genius is the third installment of Biltmore's Legends of Art & Innovation exhibition series.
Grande Experiences' multi-sensory Italian Renaissance Alive celebrates the culture, architecture, sculpture, and literature of hundreds of Renaissance masterpieces. Artists include da Vinci, Michelangelo, Raphael, Caravaggio, and many others. Opening at Biltmore on March 3, 2023. Learn more.
Biltmore Estate
Biltmore Estate, once "home" to the Vanderbilt family, is a must see for anyone visiting Asheville, NC. People come from all over the world to visit this marvel of America's Gilded Age, with its mansion, gardens, village, and more.
There's so much to do and see, in fact, that visitors can easily spend the better part of a day taking it all in. This is not to mention time spent enjoying special Biltmore events and attractions like Leonardo da Vinci – 500 Years of Genius.
So go ahead, make the most of your getaway to Asheville with a stay at Bent Creek Lodge!