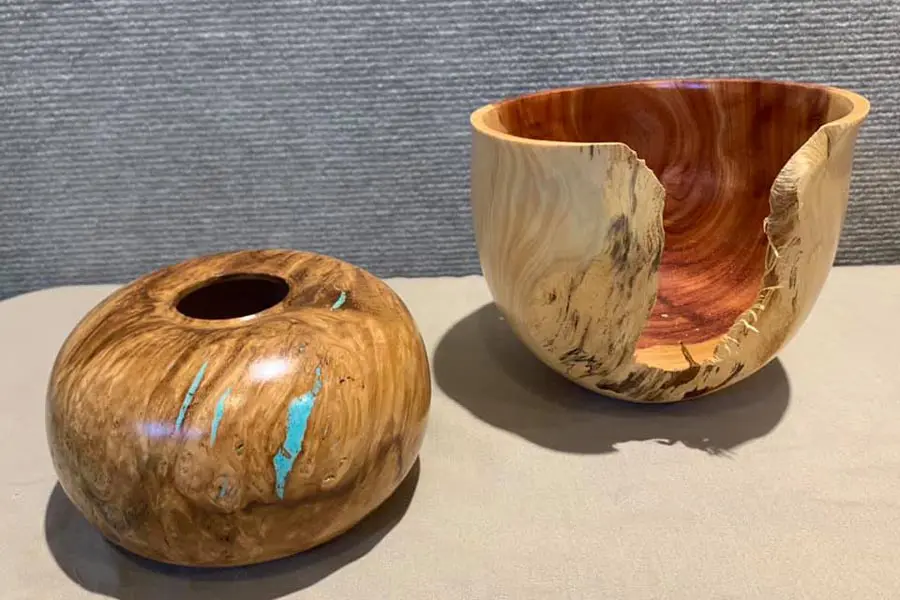 The Southern Highland Craft Guild and Folk Art Center is one of the most popular attractions in Asheville. The center, located on the Blue Ridge Parkway, features three galleries of beautiful Appalachian arts and crafts.
Unique and exquisite handcrafted items are always a joy to peruse, especially in today's world of mass-produced and disposable products. Even a broom, bowl, or basket can be crafted with beauty and care and still retain its utility.
The Southern Highland Craft Guild formed in 1930 as part of the Southern Arts and Crafts movement. Their mission of combating both the Great Depression and the negative effects of the Industrial Revolution was a success. 80 years on, the Guild is one of the strongest craft organizations in the country, with a network of over 900 juried artists from 9 Southeastern states.
The Southern Highland Craft Guild showcases their collection, archive, new works, and live craft demonstrations at the Folk Art Center.
Southern Highland Craft Guild Folk Art Center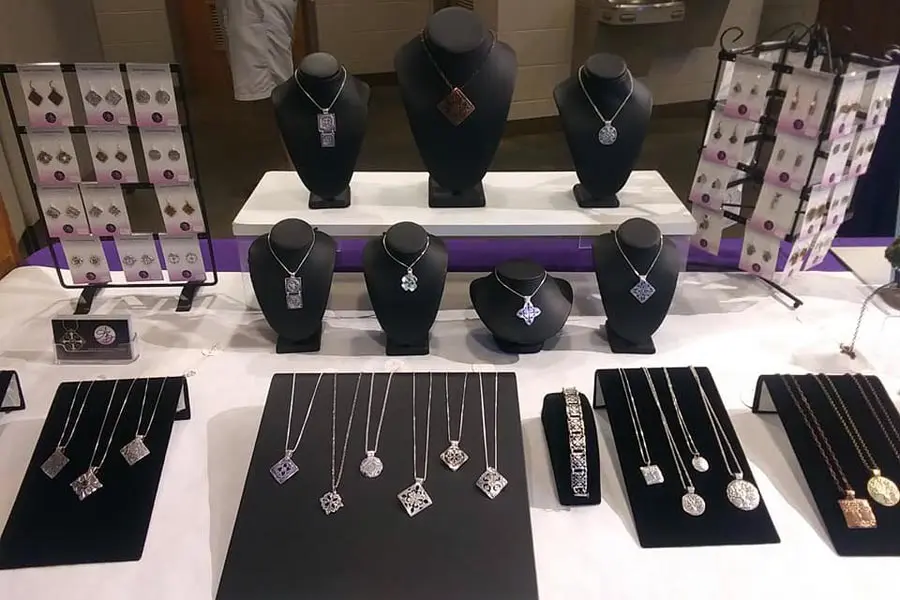 The Guild's Folk Art Center is nestled in the woods at Blue Ridge Parkway Milepost 382, a little over a half-hour's drive from Bent Creek Lodge. It has been in operation since 1980 and is open year round except for Thanksgiving Day, Christmas Day, and New Year's Day. Admission is free.
The Center houses three galleries, a museum, library, auditorium, bookstore, and the more than 120 year-old Allanstand Craft Shop.
The three galleries display an array of styles and mediums, including woodworks, jewelry, glass and pottery, sculpture, textiles, paintings, and more. The Folk Art Center's vast collection includes both contemporary and traditional pieces, some of which date back to the 1800's.
The historic Allanstand Craft Shop is America's oldest craft store, displaying artisan-made items by more than 400 Southern Appalachia craftspeople.
Visitors to the Folk Art Center can also enjoy demonstrations of traditional Appalachian handcrafts, such as weaving, bowl-turning, and broom-making. These live demonstrations are presented daily in the Folk Art Center lobby, beginning in March each year.
Craft Fair of the Southern Highlands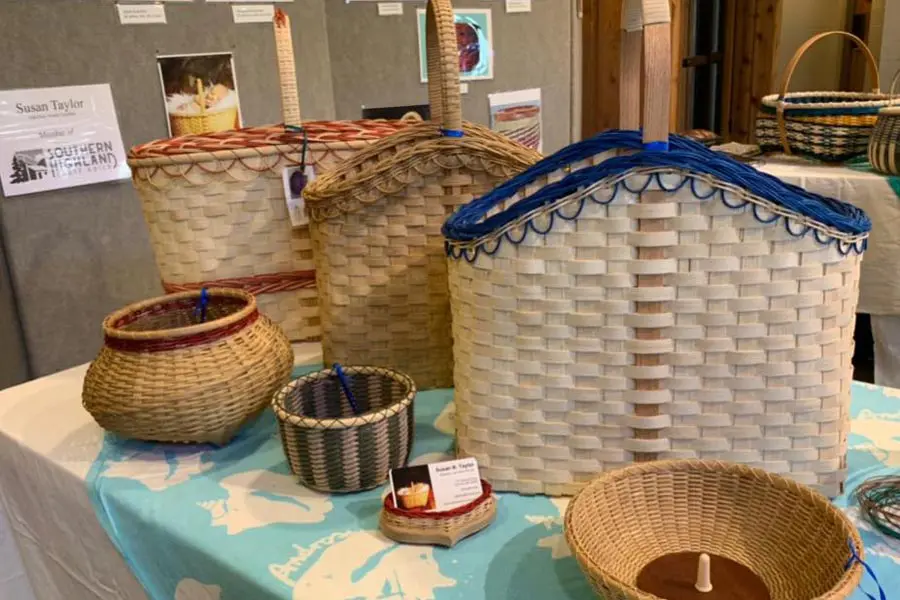 The Southern Highland Craft Guild also hosts the bi-annual Craft Fair of the Southern Highlands, held in July and October.
The popular fairs present a unique chance to not only see a vast array of goods all at once but also to interact with and purchase directly from the artisans, themselves. A fantastic opportunity!
The dates for Craft Fair of the Southern Highlands 2021 are July 15-18 (virtual) and October 14-17 (in person at Harrah's Cherokee Center at 87 Haywood Street in Asheville, NC).
Learn more at www.southernhighlandguild.org. You can also visit the Southern Highland Craft Guild on Facebook.