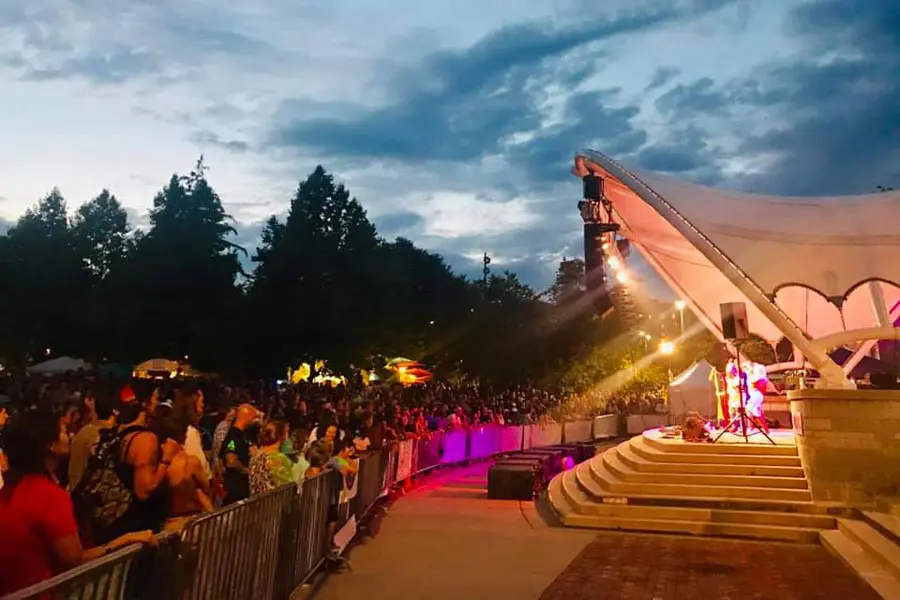 Get set for fun in the sun this August when the 6th annual Downtown LEAF Festival fills Asheville's Pack Square with live music, art, food, drink and more! August 27th and 28th, 2021.
The annual LEAF Global Arts Festival is held twice a year, in both May and October, at Lake Eden, about a half hour northeast of Asheville. Originally known as the "Lake Eden Arts Festival," LEAF presents a wide array of bands, artists, entertainers, and more. After 20 successful years, the annual LEAF Global Arts Festival has become a beloved and much-looked-forward-to tradition.
LEAF Downtown is an extension, of sorts, of the original LEAF Festival, held every August in Asheville's Pack Square. LEAF Downtown is a two-day, world cultural arts festival offering international music, art, workshops, food, a 5k, and much more.
Festival Attractions
LEAF Downtown presents a truly carnival-like environment with plenty to see and do over the full two days of the festival.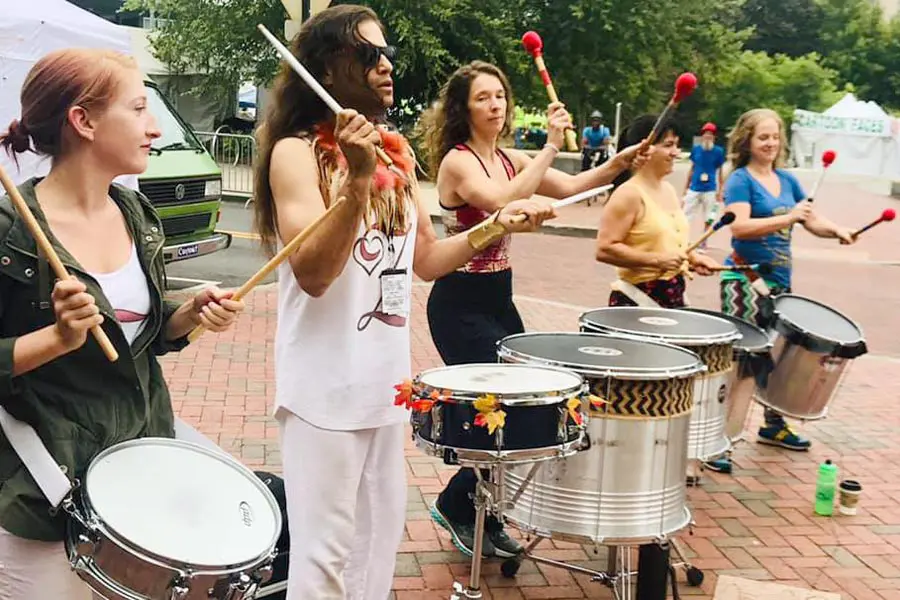 One of the biggest draws, of course, is all the fantastic live music. LEAF Downtown always presents a broad spectrum of talented local, regional, and national performing artists. Musical styles represented span a diverse group of genres including soul, folk, hip hop, Americana, blues, and Appalachian roots, to name but a few.
Though this year's lineup has yet to be announced, past years have drawn all manner of big names. Artists like Bootsy Collins, WAR, Arrested Development, Grandmaster Flash, and Maceo Parker. Headliners close both Friday and Saturday nights with concerts ending at 10pm. Not done yet? consider attending the after parties at the Asheville Music Hall.
The festival also includes more than 70 juried vendors selling one-of-a-kind, hand crafted items and delicious culinary treats. You'll also be treated to all manner of wandering performers, like jugglers, acrobats, clowns, and more. There's even a 5k Art Dash race to attend, if you wish.
LEAF Downtown really is like a big carnival!
2021 Downtown LEAF Festival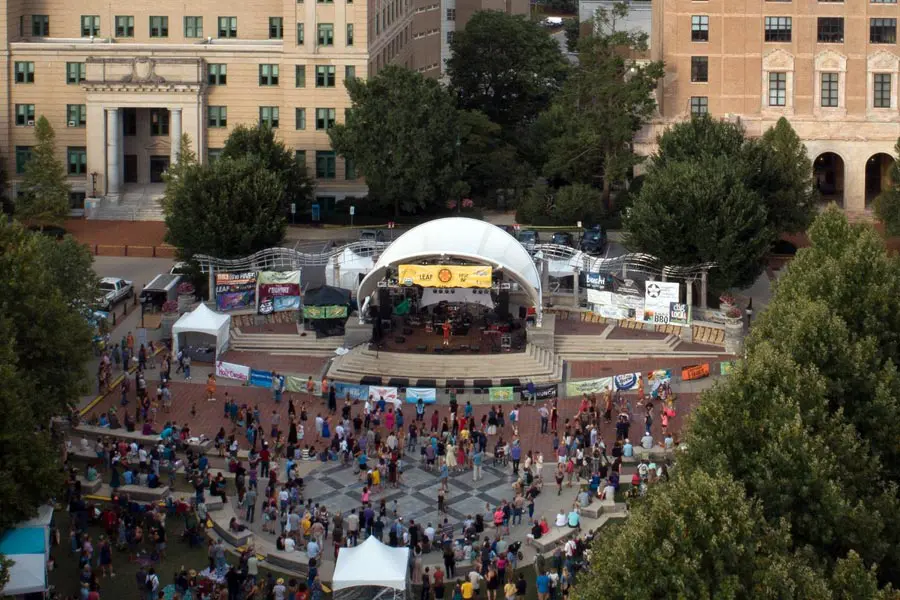 LEAF Downtown is scheduled for August 27th and 28th, 2021. Hours are Friday, 3pm to 10pm and Saturday, 9am to 10pm. Admission is FREE.
The event is held in Asheville's Pack Square Park, at 80 Court Plaza, just 20 minutes from the door of our Asheville bed and breakfast, Bent Creek Lodge.
Though Pack Square takes up several blocks of downtown Asheville, it will be filled to the brim with people for the festival. Allow extra time for parking, and be sure to bring a blanket or chair and plenty of sunscreen.
Learn more at the LEAF Festival website. You can also find LEAF on Facebook.