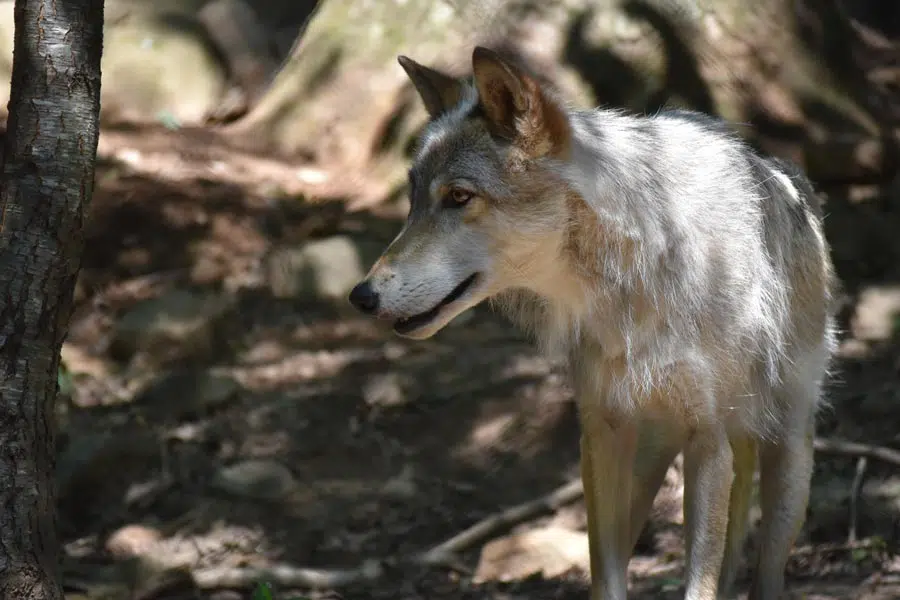 If you like wild animals, you'll love visiting Western North Carolina Nature Center. The 42 acre Asheville zoo is home to more than 60 native species, including cougars, bears, otters, wolves and more!
Few things are as fascinating as getting up close to a wild animal. They can be beautiful, fascinating, mysterious, imposing, curious, cute, and funny. We learn a lot about nature and even ourselves, just from watching them.
Western North Carolina Nature Center, aka WNC Nature Center, offers an opportunity for some fantastic animal watching. The center is home to a diverse collection of plants and animals native to the region. The animals are housed in award-winning habitats that keep them safe, calm, and happy while still allowing guests to easily observe them.
You can visit the Center in good conscience, because it is accredited by the Association of Zoos and Aquariums (AZA). This highly sought-after distinction means that WNC Nature Center meets the highest standards for animal care and welfare.
Visiting WNC Nature Center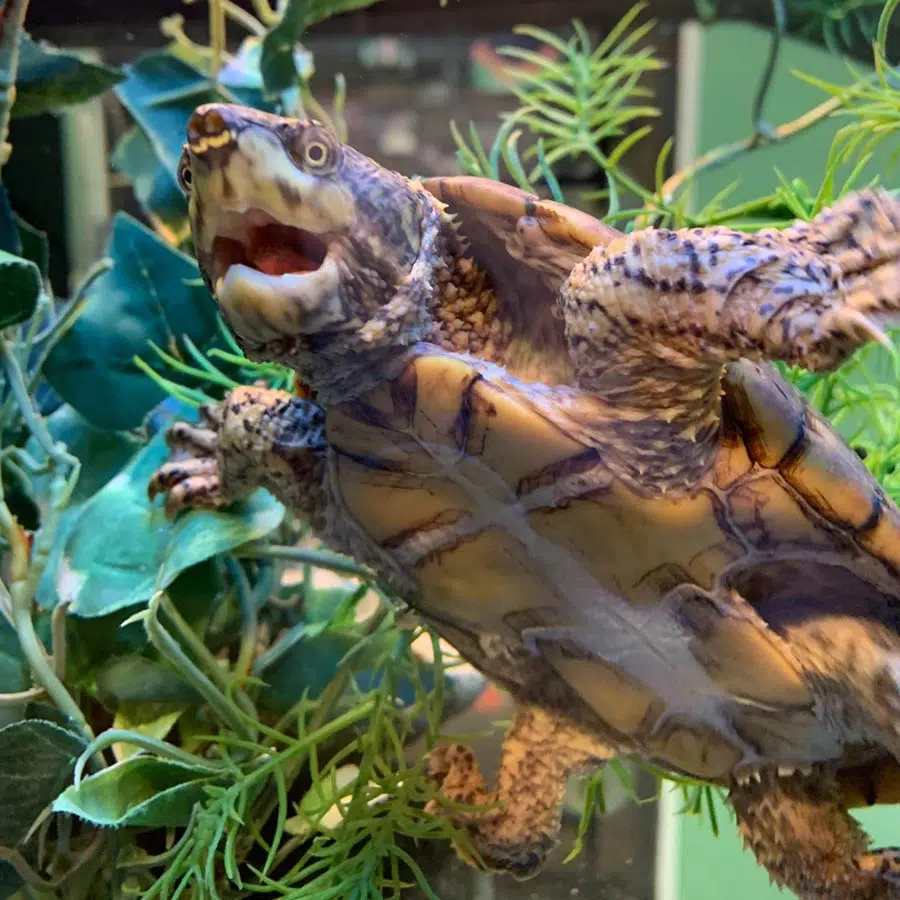 WNC Nature Center is located at 75 Gashes Creek Road in Asheville, NC. This is just a short, 20 minute drive from our Asheville bed and breakfast, Bent Creek Lodge.
What's there to do at the Center? Plenty, with 42 acres to explore and more than 60 species of animals to see! These include black bears, wolves, owls, goats, bobcats, snakes, cougars, turtles, coyotes, weasels, skunks, hawks, and more.
Some favorites include the two playful river otters at Otter Falls and the red panda exhibit that opened in 2019, Red Pandas aren't native to the area but are direct descendants of the Bristol's Panda, which once called the Asheville area home.
Black Bear Ridge and the Appalachian Predators exhibits, both home to large, fascinating mammals, are also popular. And just wait until you meet Meatloaf the Hellbender! Hellbenders are the third largest salamanders in the world and can grow up to 2 feet long, weighing up to 2 pounds! WOW!
The center also offers a chance to stroll along Trillium Nature Trail. This short, paved nature trail runs through the forest along the Swannanoa River. Benches are available throughout so you can sit back, relax, and take in the beautiful forest and river scenery.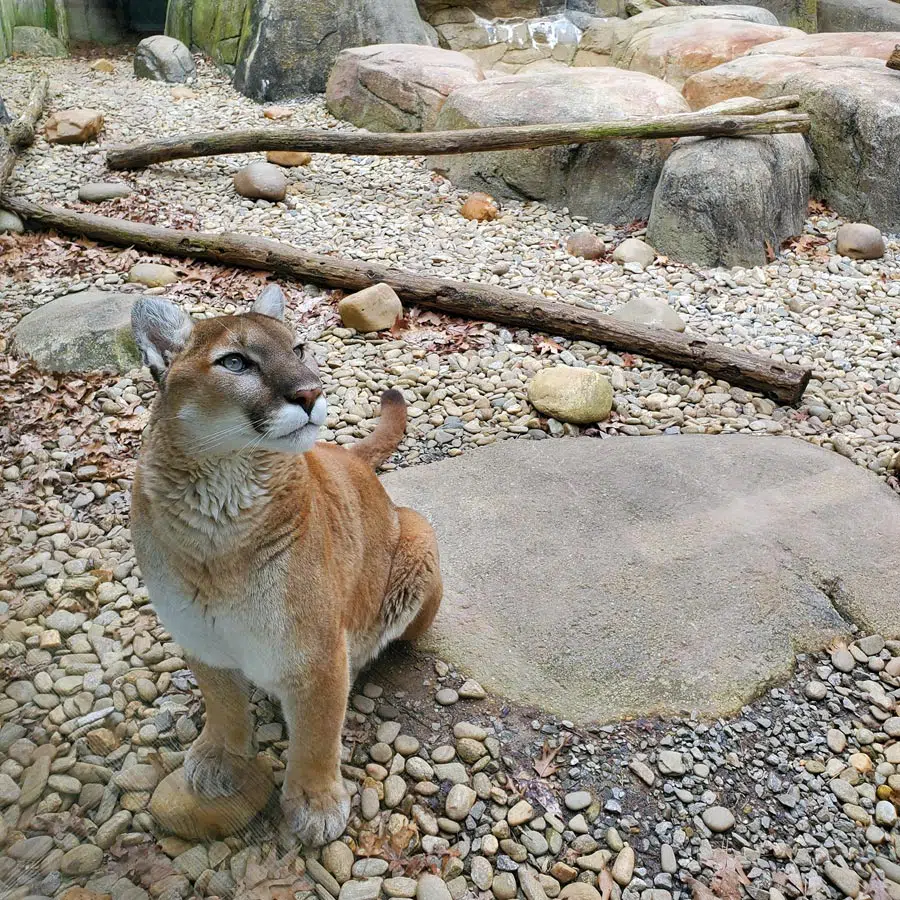 Hungry or looking for a souvenir? Stop by the Western North Carolina Nature Center gift shop for snacks and unique gifts. The Nature Center also hosts a variety of family-friendly events throughout the year. Be sure to check their event calendar while planning your visit.
Western North Carolina Nature Center
The Nature Center is open 7 days a week, 10am to 4:30pm with the last guests admitted at 3:30pm. It is closed Thanksgiving Day, Christmas Eve, Christmas Day, and New Years Day.
Visit wildwnc.org to learn more. You can also visit the nature center on Facebook.
Spend a few hours at WNC Nature Center, recharge at one of the many nearby restaurants afterwards, then head back to the comforts of your accommodations at nearby, Bent Creek Lodge. We love sharing the best of Asheville with our guests!