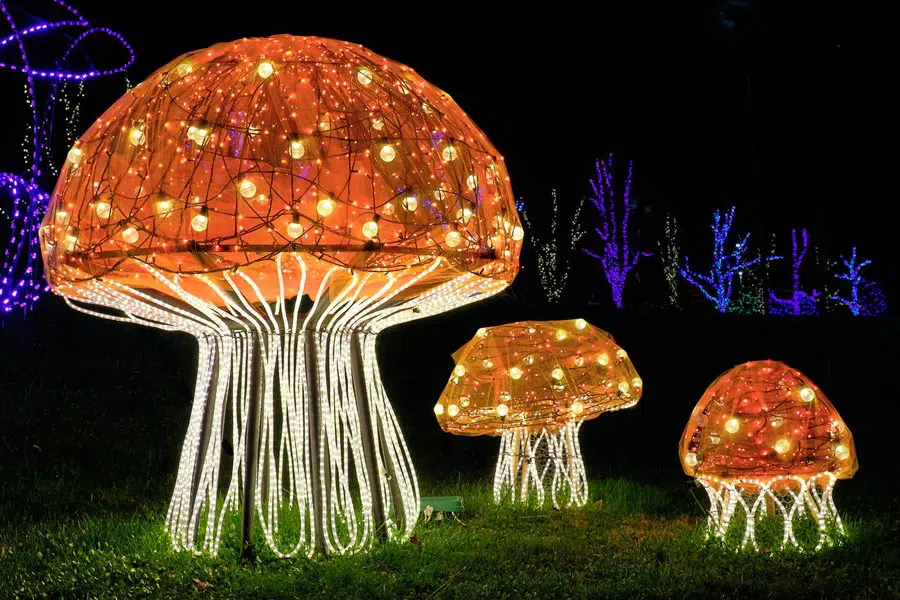 Looking to end your year on a high note? Come celebrate the holidays with an Asheville Christmas getaway at Bent Creek Lodge! There's never a bad time to visit Asheville but, come the holidays, we really pull out all the stops. Holiday decorations, drive-through light displays, concerts, fantastic shopping and dining, and don't forget the Biltmore!
Asheville loves a celebration and the end of the year holidays always bring out our best. The fun starts right after Halloween and keeps going through to New Year's Day. No sooner are the bats and ghosts safely back in their crypts then the colorful lights, sparkling tinsel, and bright decorations begin to appear. Pack Square is so brightly illuminated with holiday twinkle that it can probably be seen from space!
Lovers of the season will find plenty of holiday fun in the Asheville area. We've listed some of the more popular attractions and events for the 2021 season below.
2021 Asheville Christmas Attractions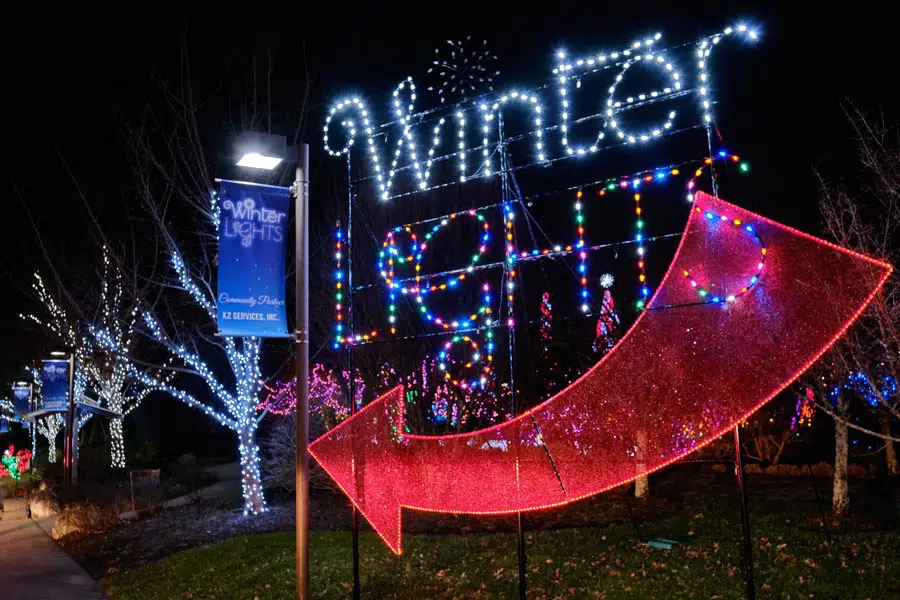 Winter Lights at the North Carolina Arboretum
November 19 through January 1, 2022
North Carolina Arboretum's Winter Lights show returns to a walk-through experience once again. Come tour the 434 acre gardens illuminated by nearly half a million twinkling lights. Get your tickets now before they sell-out!
National Gingerbread House Competition at Grove Park Inn
November 28 through January 2, 2022
Grab a hot chocolate or a cocktail and enjoy all the incredible gingerbread houses entered in the National Gingerbread House Competition at Grove Park Inn. Always a big hit. Visit the event website to learn more and see non-guest hours.
Holly Jolly Christmas Trolley Tours
Select dates, November 10 through December 30
Enjoy a holiday-themed trolley tour of Asheville, complete with holiday storytelling and traditional Christmas caroling accompanied by a live musician. This tour is a festive seasonal favorite that will show you holiday decorations in Pack Square, Biltmore Village, and the Montford and Grove Park neighborhoods. Read more at graylineasheville.com
Christmas at Biltmore 2021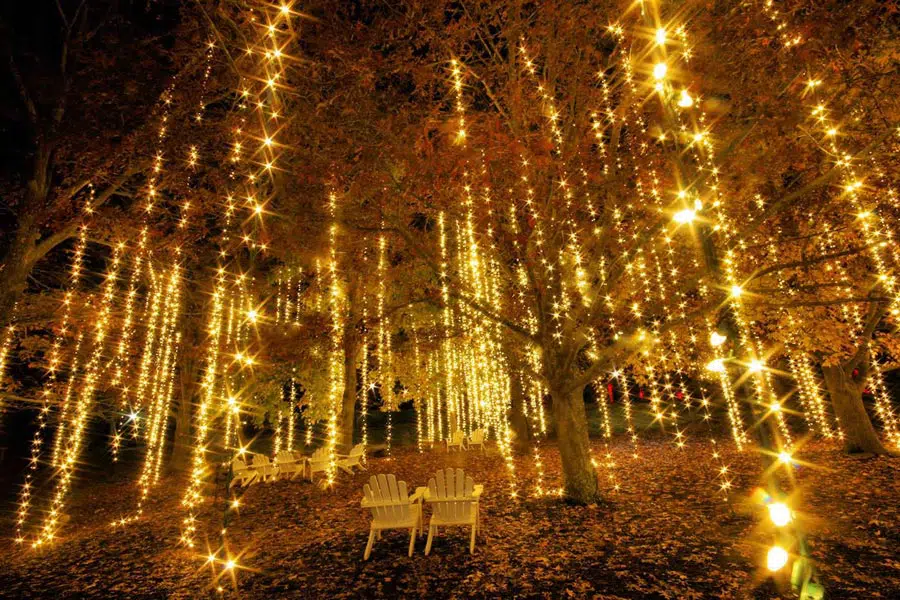 Christmas Daytime Celebration
November 5 through January 9, 2022
Biltmore is always a visual treat but come the holidays? Look out. There are more than 100 decorated trees, 10,000 ornaments, 100,000 twinkling holiday lights, and an array of festive Christmas displays, from Biltmore House to Antler Hill Village. Learn more.
Candlelight Christmas Evenings
November 5 through January 8, 2022
If you think Biltmore decorated for the holidays is striking during the day, just wait until you see it at night. The literally thousands of twinkling lights, ornaments, and displays shining out in the night reawaken your sense of wonder as you follow the luminaria through the estate and Antler Hill Village. Get your tickets here.
And That's Not All ….
I've barely scratched the surface of all there is to see and do during an Asheville Christmas. Let us know what kinds of things you enjoy during your stay and we'll be happy to help point you in the right direction.
Here at Bent Creek Lodge, we've decorated in red and white, with lights, red berries, bows, and yards and yards of greenery. The centerpiece is a 9-foot tall, live Christmas tree purchased from Asheville's WNC Farmers Market. This year, the tree is decorated in red and white tin snow flakes, wooden stars, and topped with an angel. A vintage rocking horse waits patiently under the tree for Christmas morning.
Speaking of items under the Christmas tree, if you're looking for the perfect gift this season, how about a Bent Creek Lodge gift certificate? Bent Creek Lodge gift certificates can be purchased for any amount and make a wonderful gift.
Happy Holidays!