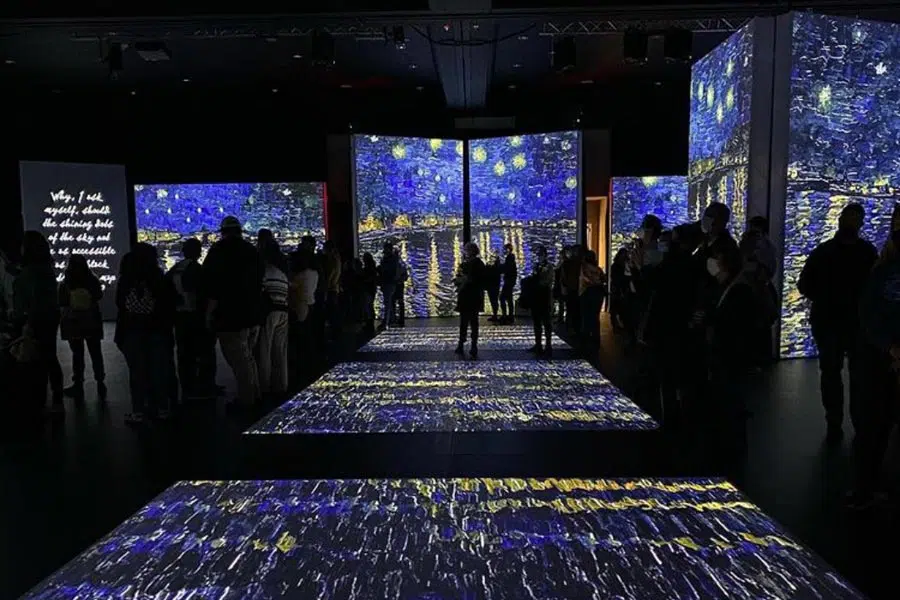 Explore the life and work of famed, Dutch Post-Impressionist painter, Vincent Van Gogh, with a visit to Van Gogh Alive at the Biltmore. This immersive and entrancing, state of the art installation is an experience you do not want to miss. Open now through March 5th, 2022 in beautiful Asheville, NC.
Van Gogh (1853 – 1890) is arguably one of the most famous and influential figures in the history of Western art. His masterworks have been on display in galleries around the world for over a century. Starry Night, Sunflowers, Self-Portrait with Bandaged Ear, Wheatfield with Crows, and hundreds of others.
Even if you haven't caught any of these iconic works at a showing, you're likely familiar with at least one of them. Reproductions of Van Gogh's art can be found virtually everywhere, from posters and coffee cups to t-shirts and city walls.
One thing is for sure. You've never seen Van Gogh's work like you will at Biltmore during Van Gogh Alive.
Van Gogh Alive at Biltmore Estate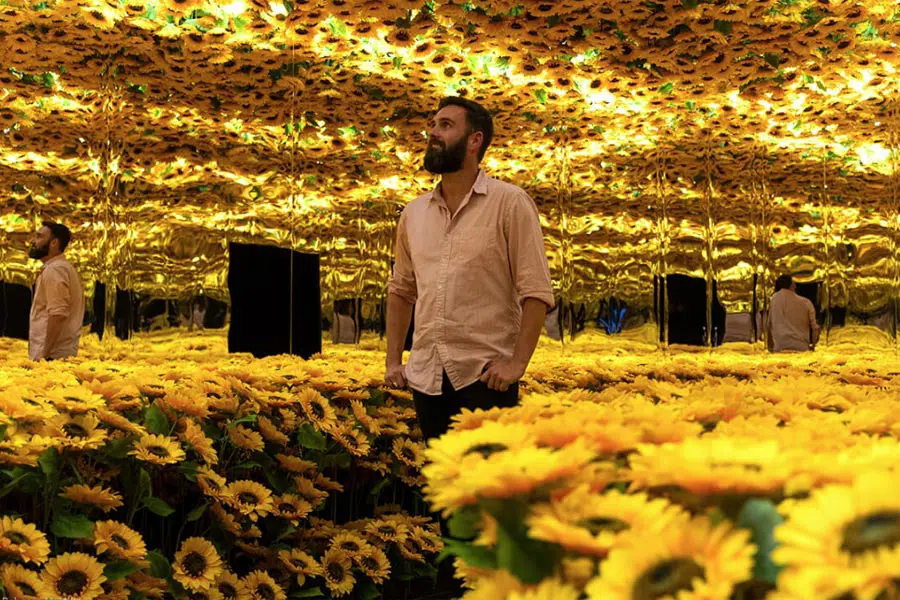 Van Gogh Alive is a moving and powerful exhibition using light, color, sound, and scent to immerse you in Van Gogh's world.
More than 3,000 images of the master's work and world are rendered at enormous scale, using state of the art, high-definition projectors. Synchronized classical music accompanies the exhibit in cinema-quality surround-sound. Additional photographs and videos round out the experience.
The effect of the exhibition can be entrancing. Sometimes you almost feel you've merged right into the paintings, as if daubed there by the painter's brush.
Van Gogh Alive is presented in Biltmore's Amherst at Deerpark exhibition space until March 5th, 2022. Three levels of tickets are available and all include a daytime visit to Biltmore House.
If you've never visited Biltmore Estate before, you're in for a real treat!
Biltmore Estate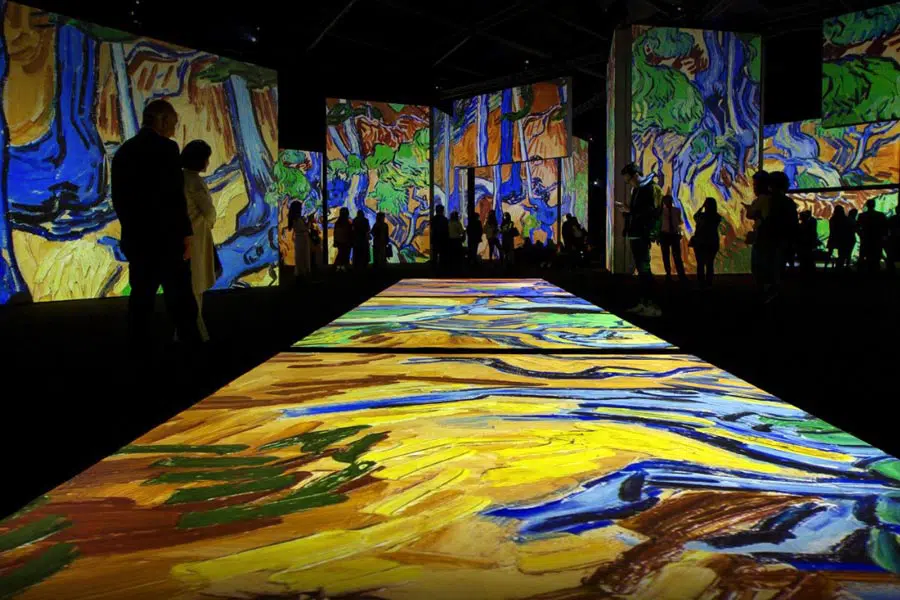 Biltmore Estate, once "home" to the Vanderbilt family, is a must see for anyone visiting Asheville, NC. People come from all over the world to visit this marvel of America's Gilded Age, with its mansion, gardens, village, and more.
There's so much to do and see, in fact, that visitors can easily spend the better part of a day taking it all in. This is not to mention time spent enjoying special Biltmore events and attractions like Van Gogh Alive.
Bent Creek Lodge, our Asheville bed and breakfast, is located just 15 minutes from Biltmore Estate, right off the Blue Ridge Parkway, and just 3 minutes from the North Carolina Arboretum. In fact, our convenient location puts all of the best of the area within easy reach.
Come discover the wonders of Asheville with a stay at Bent Creek Lodge!