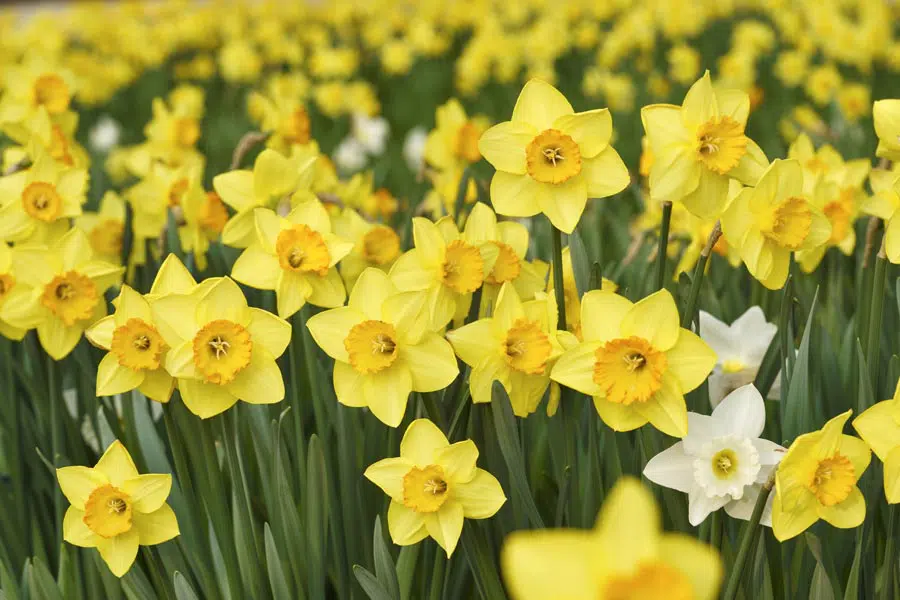 Celebrate spring with a visit to Asheville and the annual explosion of color that is Biltmore Blooms. As spring approaches, the gardens are already in bloom and are promising a truly spectacular show. April 1st through May 26th, 2022.
When George Vanderbilt was building Biltmore, he hired Frederick Law Olmsted as his landscape architect. Olmsted, known as the father of landscape architecture, more than delivered. Biltmore's historic grounds are lovely to visit all year 'round but spring's return always ups the ante.
Biltmore Blooms sees thousands of bright flowers across the estate in an ever-changing wave of color as the season progresses. A stroll in the gardens this time of year is an almost magical immersion in color and fragrance.
Our Asheville bed and breakfast, Bent Creek Lodge, is located right off the Blue Ridge Parkway and just 15 minutes from Biltmore Estate. Spring is a great time to explore our extensively landscaped grounds, as well. Follow the winding trail from our back deck past native perennials down to the creek and the fire circle. Continue on and you'll come to the Blue Ridge Parkway, the Mountains to Sea Trail, and eventually the North Carolina Arboretum!
Biltmore Blooms 2022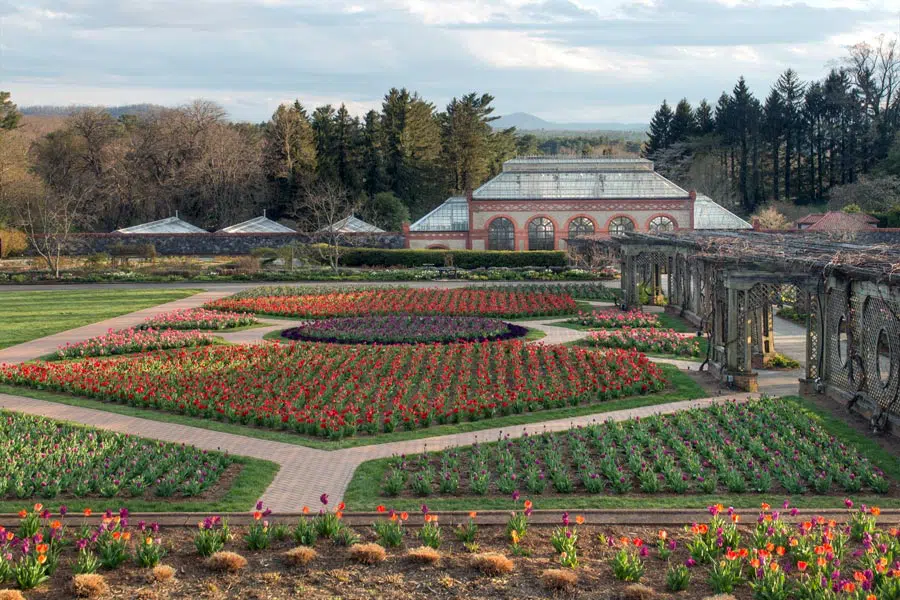 Biltmore Estate has more than 100,000 flowers blooming in gardens across the grounds all through Spring. The 2022 Biltmore Bloom Report will keep you up to date with their progress and learn what's coming next.
Daffodils kick things off each year, particularly in the Walled Garden where they are surrounded by pansies of every color. Tulips take the stage next with nearly 80,000 of them in the 4-acre Walled Garden. Then it's time for azalea, rhododendron, roses, and a host of other annuals and perennials. Biltmore Estate orchids are another fan favorite, with a wide variety on display in both the Conservatory and Biltmore House.
Flowers aren't the only attraction at Biltmore in spring. Nearby Biltmore Winery in Antler Hill Village offers daily tastings of its limited release spring wine throughout the show. You can also visit the estate's vineyard and enjoy a grand tasting with a Vine to Wine Tour.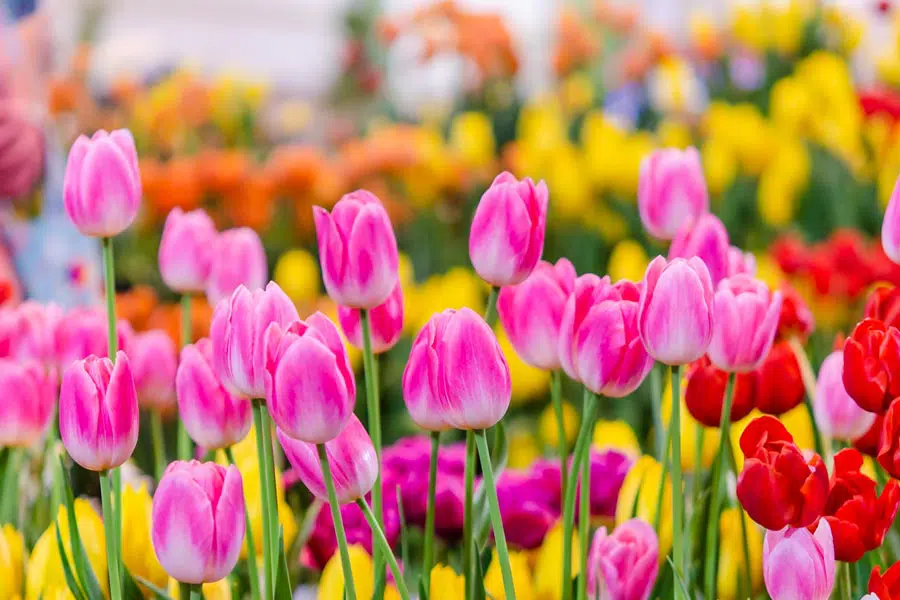 Monet & Friends, an homage to Claude Monet and Impressionists of the mid-19th to the early 20th century, is also currently exhibiting at Biltmore. The show is well worth your time and immerses you in a rich display of light, color, and sound. On now through July 10, 2022.
Biltmore Blooms is an annual, ticketed event, held on the Biltmore Estate, running from April 1st through May 26th, 2022. Visit the Biltmore website for more information and tickets. You can also find Biltmore Estate on Facebook.
Spend the day taking in all the beautiful colors of spring at Biltmore Blooms, then it's just a short drive to the comforts of your room at Bent Creek Lodge. A perfect spring day getaway!