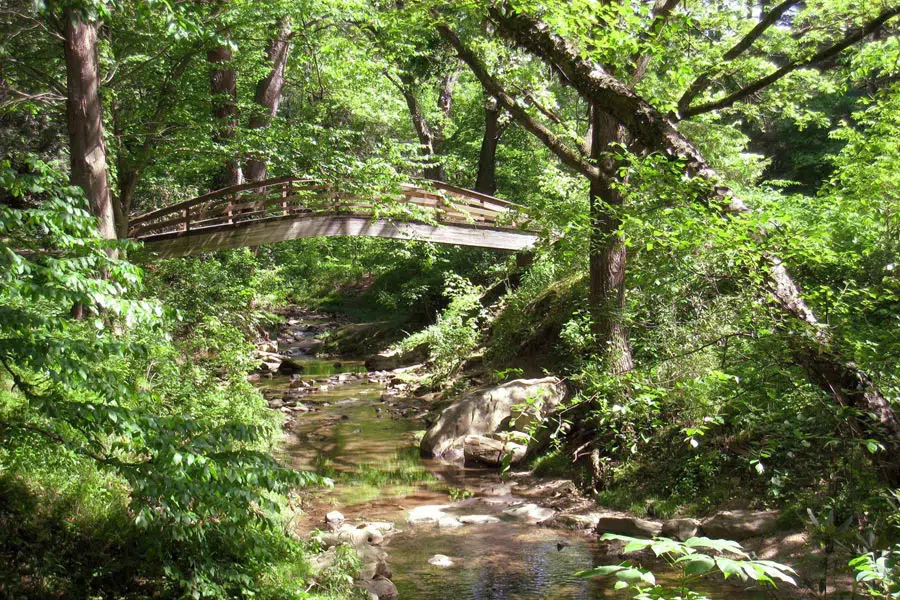 Spring has sprung and the evidence is all around, especially at places like The Botanical Gardens at Asheville. This 10-acre, wooded nature preserve is home to over 600 species of native plants, currently including a host of bright spring wildflowers!
If a leisurely stroll through meadows and woods, with benches, streams, and wildflowers, sounds lovely to you, then you'll enjoy visiting the Botanical Gardens at Asheville.
This non-profit nature preserve protects some 10 acres of plants native to the Southern Appalachians. These include trees, shrubs, vines, wildflowers, herbs, grasses, sedges, aquatic plants, ferns, even mosses and lichens. In fact, the gardens are home to over 600 species of native plants, many of which are uncommon, rare, or endangered.
You'll also find lots of wildlife here. People have spotted squirrels, skunk, possum, box turtle, crayfish, and even racoon, fox, and bears. Birders will also enjoy the diverse number of avian species that live or visit the gardens. Doves, owls, hawks, heron, geese, warblers, and so much more.
The gardens aren't particularly showy but, rather, designed to nurture the plants as they would thrive in their native environment. Despite this, they are lovely and almost always offer a flash of color. Wildflower season may only run from April to mid-May but something is almost always in bloom at the Botanical Gardens!
Visiting the Botanical Gardens at Asheville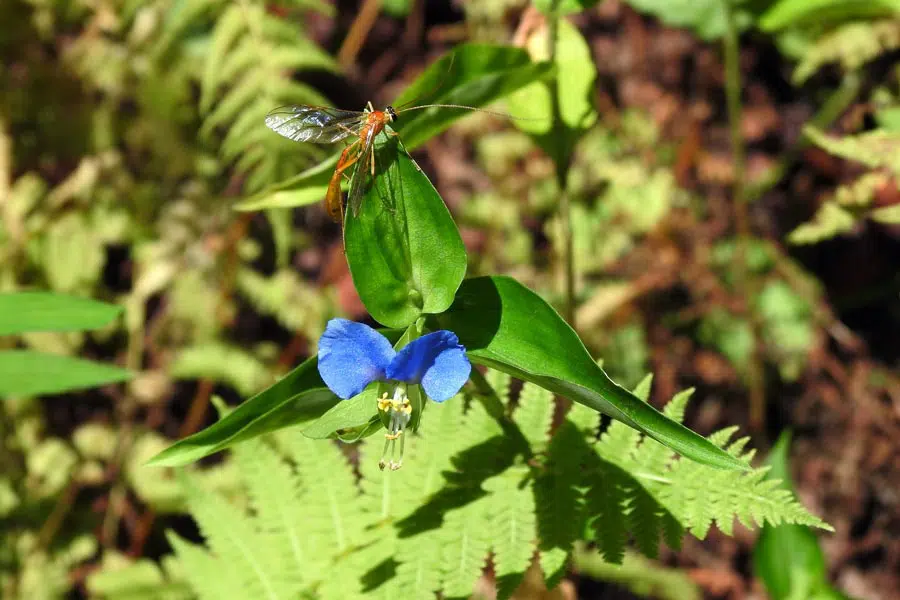 Visitors to the Asheville Botanical Gardens will find a handicap accessible, half-mile loop trail leading throughout the gardens. Picnic benches, tables, and a gazebo can be found along the way, wonderful spots for a picnic lunch or just to sit and take it all in.
There are lots of unique plants here but the Moon Tree may be the most singular. It was grown from a seed that joined the Apollo 14 astronauts on their 1971 lunar mission! Wow!
You'll also see an authentic Appalachian cabin and spring house, used demonstrate traditional Appalachian mountain life of the past. Other features include a gift shop and a large, botanical library.
The gardens present a variety of classes and workshops throughout the year, along with annual, spring and fall plant sales.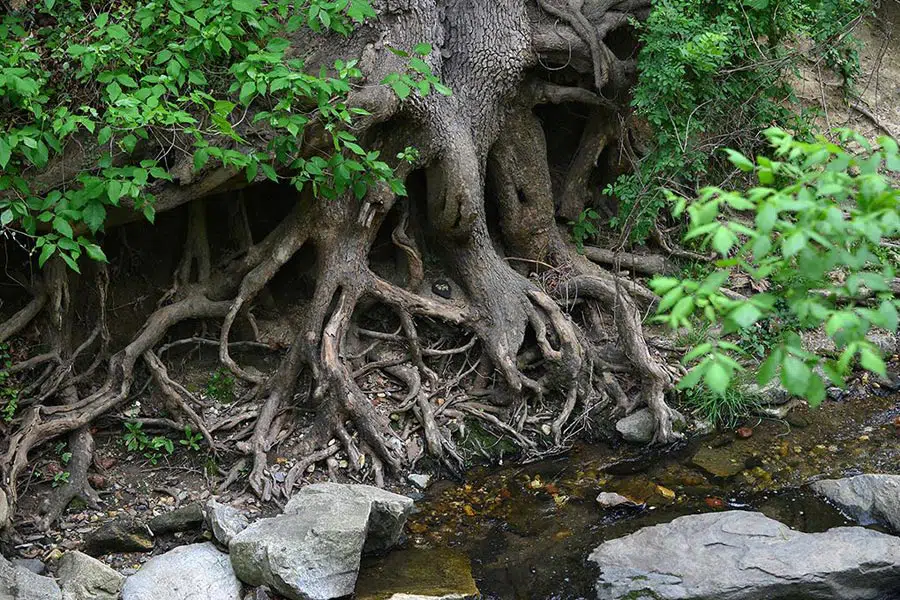 The Botanical Gardens at Asheville are located at 151 W. T. Weaver Boulevard in Asheville, NC, adjacent to the University of North Carolina at Asheville. This is just 5 minutes from downtown Asheville and just 20 minutes from our Asheville bed and breakfast, Bent Creek Lodge.
The gardens are open every day of the year, dawn to dusk, with no admission fee. Donations are always welcome. The Visitor Center is open daily, mid-March through mid-December.
Visit the botanical gardens website for more information. You can also find the gardens on Facebook.