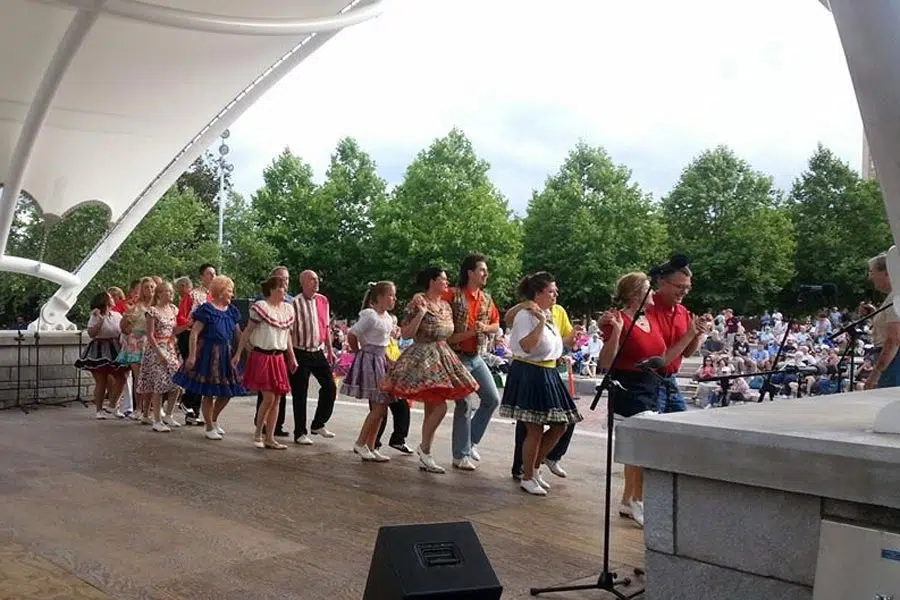 Fans of Southern Appalachian mountain music will not want to miss Shindig On the Green 2023. The long-lived, beloved, summer tradition features 7 Saturday evenings, between July 1st and August 26th, 2023, of free, genuine mountain music and dancing in downtown Asheville, NC.
There's nothing like traditional mountain music to get your heart beating, head bobbing, hands clapping, and feet moving. If that's a statement that resonates with you, you will love Shindig On the Green. The annual event has been an Asheville tradition since 1967, drawing talented musicians and big crowds to Pack Square Park every year.
Attendees will enjoy a variety of traditional mountain entertainment. Bluegrass groups, ballad singers, old-time string bands, storytellers, clog dancers, and more. It's like one, big, family-friendly, party in the park, with folks kicking back in lawn chairs and blankets to enjoy the show.
It's not all stage performances, either. Informal jam sessions break out all over the park after the show. Are you a musician? Bring your instrument along and join in! Shindigs are a great place to meet and mingle with like-minded music lovers.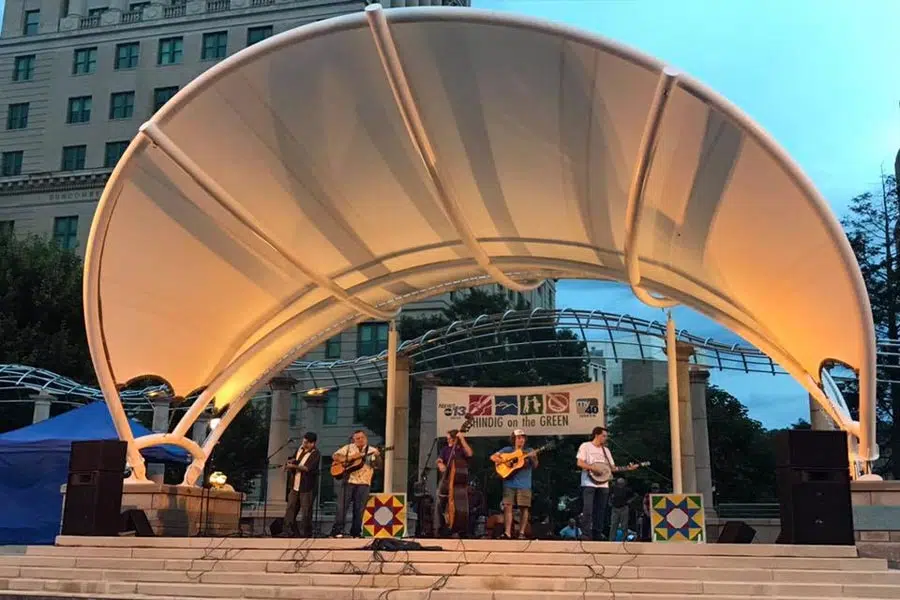 Hungry? Thirsty? You don't have to go far for relief at the Shindig! Bear's Smokehouse and The Hop Ice Cream Cafe will be on hand and a variety of other options are also close by.
Best of all, the shows are just 20 minutes from your room at Bent Creek Lodge.
In fact, for those coming to the Shindig, there's no better place to stay than Bent Creek Lodge. Our rustic mountain retreat is a comfortable place where you can rest your feet, restore your soul, and soak up the natural beauty of the Blue Ridge Mountains. Best book a room now while we still have one or two left to spare.
Shindig On the Green 2023
This year's entertainers include the Shindig's long-standing house band, The Stoney Creek Boys and the Big Circle Mountain Dancers. As we say above, you'll also see bluegrass and old-time string bands, clog dancers, smooth dancers, ballad singers, and storytellers.
Dates for this year's Shindig are July 1st, 8th, 15th, 22nd, and August 12th, 19th, and 26th, 2023. Performances are held on the Roger McGuire Green, downtown in Pack Square Park, beginning at about 7pm, "along about sundown," and continuing until 10pm "or thereabouts."
Visit www.folkheritage.org for more information. You can also find the Shindig on Facebook.
Mountain Dance and Folk Festival 2023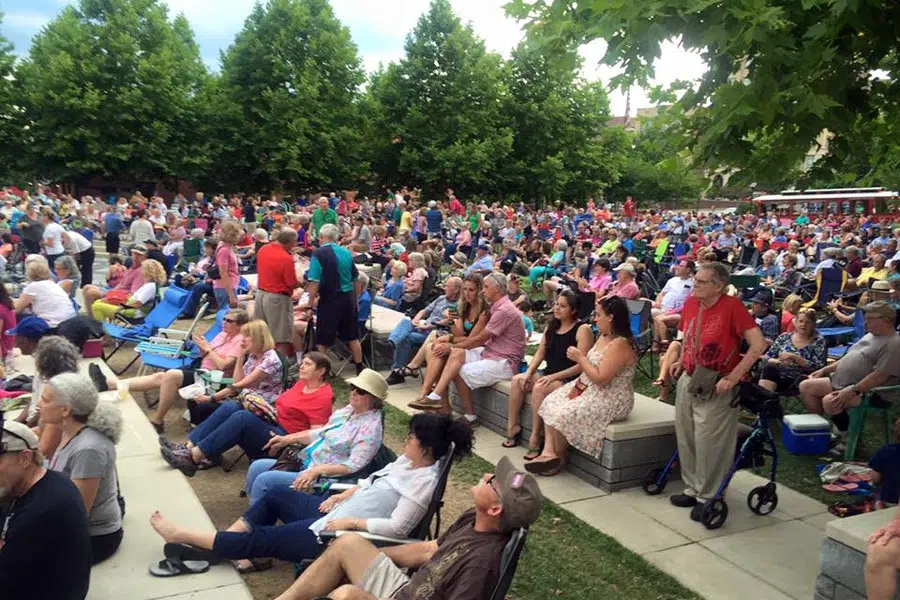 You may notice that the Shindig takes a break from it's summer Saturday nights schedule on August 5th. That's because all the the musicians and dancers will be attending the 96th annual Mountain Dance and Folk Festival.
This older but related festival takes place nightly, 7pm, August 3rd, 4th, and 5th 2023, at UNC Asheville's Lipinsky Hall. This is also just 20 minutes from Bent Creek Lodge, making attendance a snap.
The Mountain Dance and Folk Festival features different musicians, dancers, and storytellers each night. These artists not only entertain but also celebrate and help to preserve and pass the story and beauty of Southern Appalachian Mountain traditions.
Visit folkheritage.org for a full listing of performers for both events.
So go ahead. Come on out to Asheville for a one of a kind experience and friendly lodging where you can take your shoes off, put your feet up, and just set a spell. Y'all book now to stay at Bent Creek Lodge.