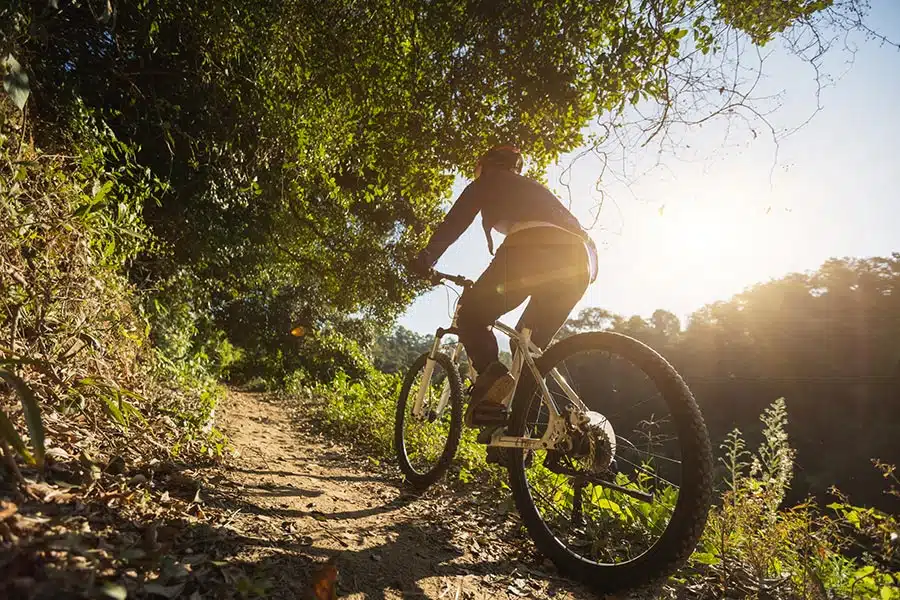 Cycling enthusiasts will be happy to learn that the Asheville mountain biking scene is one of the best around. Not only will you find a wide variety of trails within easy reach of the city but also a healthy community of like minded enthusiasts, plus plenty of gear, service, and rentals to get you on your way.
There's nothing quite like mountain biking for exercise, adventure, stress release, and getting out into nature. The pastime continues to grow in popularity and, consequently, so too do the opportunities. That's certainly true of the Asheville area, in any case.
Asheville mountain biking trails are numerous and the vast majority of them are within easy reach of our Asheville inn, Bent Creek Lodge.
Many of our guests arrive ready to hit the trail and we're more than happy to help. We can direct you to the biking areas and other resources that fit your needs, so you can get out there and start having the fun you came here for.
Below is a short list of some of the best mountain biking Asheville has to offer.
Mountain Biking Asheville
Bent Creek Lodge is literally surrounded by outdoor recreation opportunities, and that includes lots of mountain biking. In fact, some of the area's most popular mountain biking trails are just minutes away. Places like the Bent Creek Experimental Forest, the NC Arboretum, and the Bent Creek portion of Pisgah National Forest. All three offer a wide variety of trails for cyclists of all levels.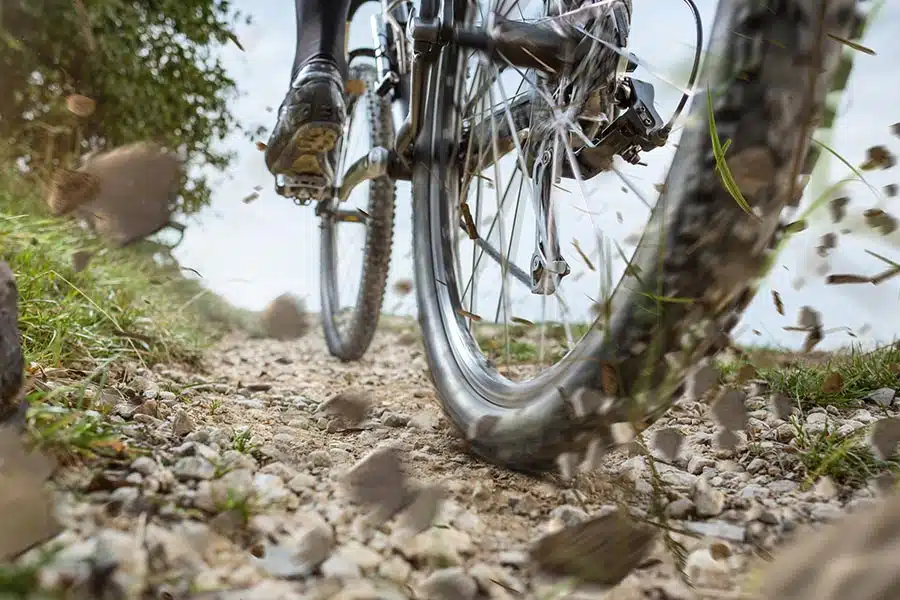 North Mills River Recreation Area, also in Pisgah National Forest, is home to a large system of interconnecting loop trails, from easy to very challenging. These include Trace Ridge, Fletcher Creek. Laurel Mountain, Pilot Rock and Spencer Branch. All just a half hour southwest of the Lodge.
Another nearby option is Biltmore Estate. This popular destination offers a variety of mountain biking trails, plus a whole lot more. It would be very easy to spend an entire day at Biltmore, exploring all there is to see and do.
DuPont State Forest, another fantastic option, is just 40 minutes south of us. DuPont is home to 86 miles of trails, most of which are open to mountain biking. Even better, DuPont State Forest is known for its scenic waterfalls, many of which you can bike to. Bridal Veil Falls, the Guion Farm area, and the granite summit at Cedar Rock are all worthy favorites.
Those willing to travel a little farther from the Lodge may want to check out the Tsali Recreation Area, located a little over an hour and a half west of us in Nantahala National Forest. Tsali ("SAH-lee") offers more than 40 miles of mountain biking trails and has been rated as one of the country's top 10 places to ride.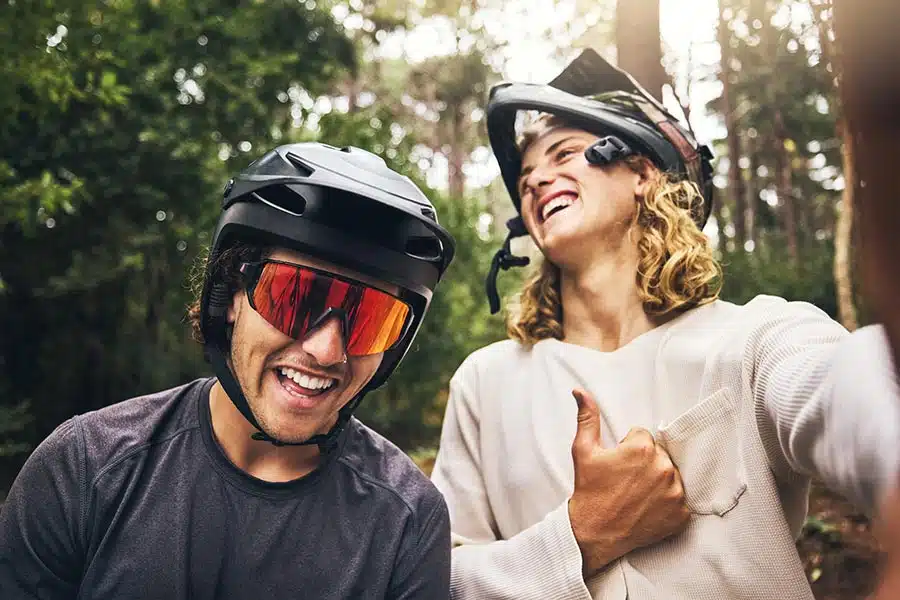 Though 2 hours from Bent Creek Lodge, Beech Mountain offers some of the state's most iconic mountain biking. The area is home to 51 miles of bike trails, some of which were once the final stage of the Tour Du Pont. Beech Mountain was also one of Lance Armstrong's preferred training areas before he won his first Tour de France.
No Bike? No Problem!
You say you're not too keen on lugging your bicycle around the country? Not to worry! With so many trails and enthusiasts, you can bet that the Asheville area is also home to a variety of bike rentals, gear, and service providers.
Just let us know what you're after and Bent Creek Lodge will get you pointed in the right direction. We love sharing the wonders of the Asheville area with you!