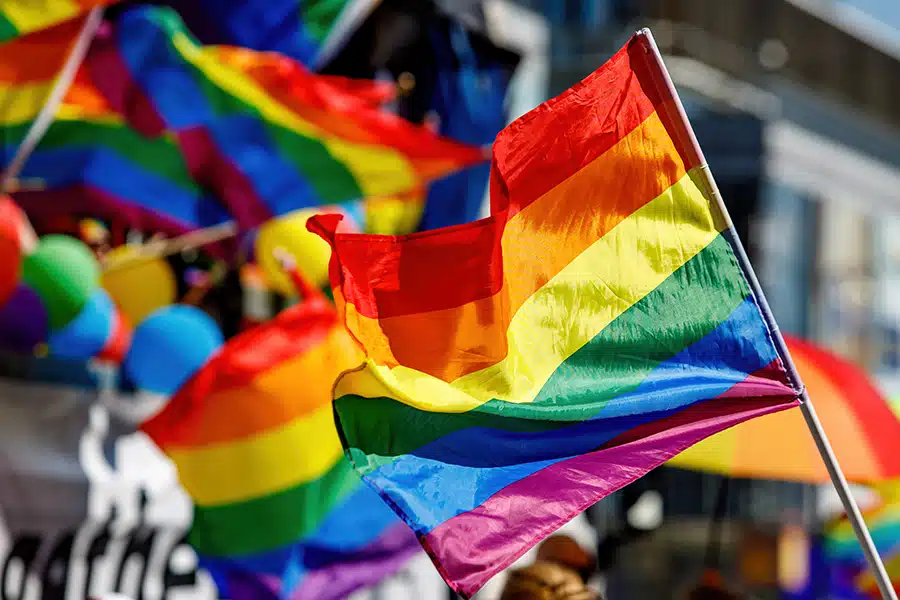 Mark your calendars: Blue Ridge Pride Festival 2023 is scheduled for September 30th in downtown Asheville's Pack Square Park. This year's event once again promises food, drink, 100's of vendors, two stages of live entertainment, and more!
Blue Ridge Pride has been an Asheville tradition since 2009 and, 14 years later, is going stronger than ever. The event draws more than 10,000+ visitors each year and Asheville is one of North Carolina's most popular gay destinations.
Blue Ridge Pride Festival 2023 kicks off with The Blue Ridge Pride Pageant, scheduled for September 17th at the historic Asheville Masonic Temple, downtown. The pageant celebrates gender expression and identity with a colorful variety of regional drag artists and performers. Great fun.
Festival day is Saturday, September 30th, and begins with the annual Welcoming Procession. Those wishing to participate should plan to meet in the parking lot across from 23 Grove Street at 10am. The Procession commences at 10:30am, proceeding 1 half mile across the city to Pack Square.
The procession is open to any and all who support lgbtq+ rights. As this year's theme is ADVOCATE, participants are encouraged to carry signs, banners, or flags demonstrating their unabashed pride and support.
Blue Ridge Pride Festival 2023 runs from 11am to 7pm and is always a grand time. There will be excellent food and drink for sale, hundreds of vendors, and non-stop live entertainment on two stages.
This year's entertainment includes Melissa McKinney, Kayla and the Change, Mar and Mermaladies, Fancy & the Gentlemen, Lo Wolf, Laura Blackley, Miriam Allen, David Zoll, Kevin Evans, the Rocky Horror Music Show, and the festival's famous DRAG showcase.
Blue Ridge Pride Festival 2023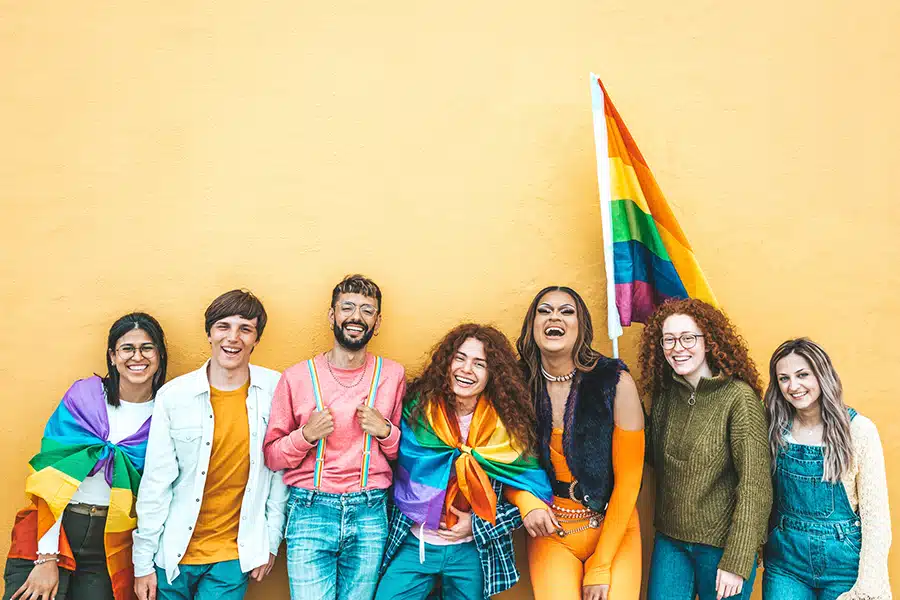 Sunday, September 17 –
The Blue Ridge Pride Pageant – 7pm to 11pm
Held at the Asheville Masonic Temple: 80 Broadway St
Saturday, September 30 –
2023 Procession – 10am
Gather across from 23 Grove Street at 10am, Procession to Pack Square begins at 10:30
Blue Ridge Pride Festival 2023 – 11am to 7pm
Pack Square Park
Attendees to Blue Ridge Pride will enjoy staying at Bent Creek Lodge. Our Asheville bed and breakfast is just minutes from the Blue Ridge Parkway, the North Carolina Arboretum and access to the French Broad River. Even better, you'll find secluded hiking trails just outside your room door, yet we're only 10 miles from the center of Asheville. This means you can easily spend the day soaking in all the noise and fun of the festival knowing the quiet and welcoming comforts of your room at the lodge are just a short drive away. Book your stay today!
Visit blueridgepride.org for more information. You can also find this event on Facebook.